---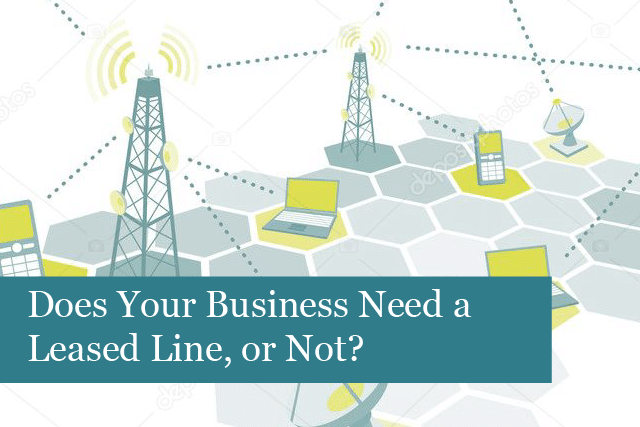 That question is not always easy to answer. There are many factors to consider before jumping ahead with a leased line. While a leased line can be a huge benefit for some businesses, they're not always the right answer for every business.
In this article, we've put together a few reasons why you may want to consider a leased line, and then some reasons you may not want to invest in a leased line solution. Let's take a look.
What is a Leased Line? 
A leased line connects two or more locations together with a dedicated data connection. This connection is a symmetric data connection, which may connect two separate offices that belong to the same company, or two data centres that need to communicate on a regular basis. A leased line is one that is accessed by one customer only; this line is not shared with others.
Leased lines are most often used by businesses that need to transfer large amounts of data on a regular basis. A leased line may also be used by a company that needs a secure, dedicated line of communication. The line may connect two computers, or services, as well as phones.
Does Your Company Need a Leased Line?  
Now, let's take a look at several reasons your company may want to consider a leased line:
Symmetrical Speeds
Symmetrical speeds mean that you have the same upload and download speeds. They never change, no matter the time of day or night. This means if your company needs to transfer a large amount of day, there's no need to figure out a day and/or time when few people are on the line.
In other words, with predictable upload and download speeds, your business has more flexibility to operate as it needs to. There's no need to worry about transferring data in the middle of the night.
Symmetrical speeds are predictable, giving your business the flexibility it needs to get work done when it's convenient.
Faster Speeds
Along with symmetrical service, a leased line also provides stable, faster speeds than other types of services. This helps your company transfer data faster, with more reliability. You'll be able to get work done faster and without delays.
Enhanced Security
Another reason to consider a leased line is due to the increased security it can provide. With this type of service, cyberattacks and data theft are almost taken out of the equation completely. The benefit here is that remote workers can safely get things done, handle sensitive calls and data, and more.
Remote Workers
With a leased line, it's much easier for remote workers to work securely from home or other places. In fact, not only is a leased line more secure communications are faster and more effective, too.
This means that if more people can work remotely, the company can save money on office space and reduce the overhead involved with having a traditional office space.
Improved Voice & Video Services
With more people working remotely, business communications have become even more important. A leased line can be used for phone calls, video calls, and other types of communications. Plus, this type of connection is more private.
The quality of these communications is also improved when using a leased line. There's no one else using the line for large data transfers and other business processes. So, you'll have plenty of bandwidth and high-quality connections, making communications smoother than ever.
Dedicated lines are most often used by companies who:
Link corporate offices to the Internet
Connect several offices together
Link servers, PCs in different locations
For voice & video calls
Share IT resources, as well as carry data between sites
Enable remote connections from PC to office
Reasons My Company May Not Need a Leased Line
Now, let's take a look at some reasons your company may not require a leased line:
Time to Install
Installing a leased line can take longer to complete. In fact, it can sometimes take up to three months. Before the install, you'll need to have a plan in place on how to keep communications stable and reliable.
And if you're moving to a new office, then it may be necessary to make other arrangements until installation of the line is completed.
Can Be Difficult to Understand
This type of system can be more challenging to understand, especially compared to the connections you've used in the past. For this reason, it's a good idea to read up on all materials offered by the provider. You might also ask if they provide training for employees.
Other considerations include finding a service provider who offers after-sales customer care, as well as backup services with their leased line packages.
The Cost
Leased lines are quite a bit more expensive than asymmetric digital connections (such as FTTC). The cost also varies on issues such as the speed of your connection, service availability in the area, if you require voice capability and data, and more.
Depending on the provider, you may also be faced with an additional charge per line. And the cost only goes up again if you have several locations that require leased lines.
To see if your company needs a leased line or not, review these questions:
Do you require a specific Internet speed to get work done?
Does your business regularly transfer large amounts of data?
Does the business require enhanced security and privacy?
Do you need to make it easier for remote workers to access the company data?
Stop and consider the needs of your business and why a leased line may be needed or not. Each business is unique and has its own needs and decide whether or not a leased line can be a benefit to the business.
We understand. So, if you have questions or would like additional information on a leased line, please reach out to us today. We'll be happy to discuss this with you, and help you decide if a leased line would be the best option for your company.
Recommended Posts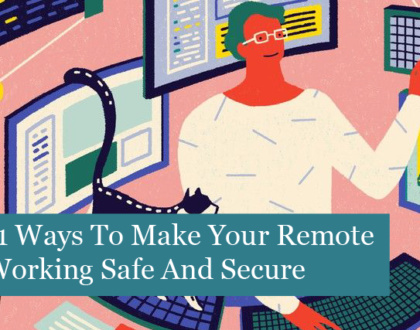 22nd November 2020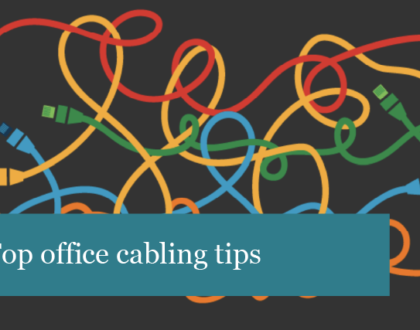 15th November 2020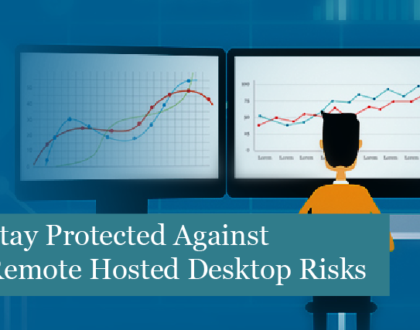 7th November 2020