Telecoms Leeds
Are poor telecom services and slow Internet disrupting business operations? Then you've come to the right place. Nothing is worse than dealing with slow or non-existent services. Your business needs reliable telecoms Leeds services.
In this day and age, your company depends on these services to succeed. However, there's no need to cope with slow Internet connections or unreliable communications. We can help you find solutions to your telecom issues.
Our business Internet solutions ensure you always have fast, reliable service when you need it. Along with our great broadband services, you'll also benefit from our team of knowledgeable, experienced engineers who are experts in the telecom field.
We will help you with any issues and respond quickly to your telecoms Leeds questions. In other words, not only do we provide excellent broadband solutions, but we also believe in excellent customer care to support these services.
What do we offer?
We offer the following broadband solutions:
Fibre leased line: are the ultimate broadband solution for businesses that require high speed and reliable broadband connections, regardless of their location. We can deliver speeds from 1Mbps through to 1Gbps over our resilient network backed with a full 24/7 service level agreement, with on-site response guarantees.
EFM: is in between ADSL and a full leased line (which can be expensive for small businesses). This makes use of multiple bonded copper pairs (up to a maximum of 8) providing speeds of up to 35Mbps.
ADSL: 21CN delivers access to the highest ADSL speeds and is available to the majority of the UK's exchanges. There are three variations including Home (with an upload speed of up to 448k), Business (with Elevated Traffic and up to 1.3Mbps upload speeds), and Annex M (with an upload speed of up to 2.5Mbps). Our checkers will confirm if this technology is available.
FTTC (Fibre to the Cabinet): these connections can reach speeds up to 80Mbps downstream, and up 20 20Mbps upstream without costing more than our premium ADSL connections.
FTTP (Fibre to the Premises): our technology delivers a fibre connection directly to your premises, but at a fraction of the cost of a leased line. You can expect speeds of up to 100Mbps; however, we also have plans to increase speeds up to 330Mbps in the future.
Bonded DSL: this type of connection uses four standard ADSL lines together, which work to create a much faster connection. We use an aggregated connection to deliver even faster speeds. The speeds you experience do depend on the number and quality of lines to your premises, along with the distance you are from the exchange. However, in ideal conditions we can reach download speeds of up to 80Mb and upload speeds of up to 4Mb. 
Dark fibre: we work with CityFibre, the UK's largest alternative provider of wholesale fibre network infrastructure and the building of Gigabit Cities. With major metro footprints in 42 cities, a national long distance network, and a ground-breaking FTTH build underway, CityFibre is future-proofing the UK in a digital age by unleashing the power of full fibre connectivity to the public sector, private sectors, mobile operators, communication providers and households.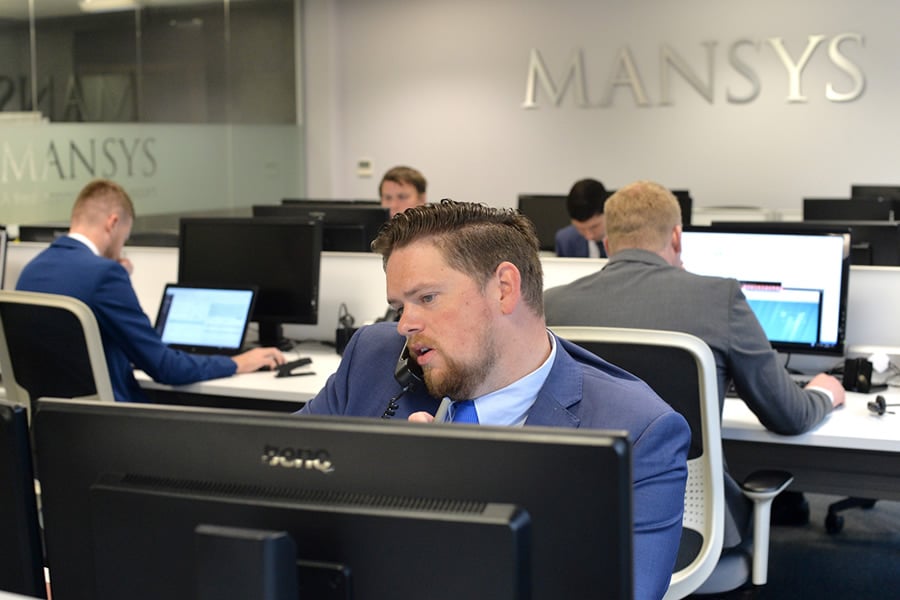 Who We Are
We are a company that provides managed IT support and consulting services to clients in Manchester. Our company was established back in 2001 by a team of former Microsoft engineers who worked in an in-house IT department.
We were convinced that SMEs and charities should have the same opportunity to outsource their IT, while receiving the same care and attention they received from an in-house department. Back then, this was a new approach to IT support.
Today, our core believe remains the same. Our goal is to deliver a comprehensive IT support service to each of our clients.
What You Can Expect from Us
We know IT needs can be challenging. That's why you can always count on us to be responsive to your needs, every time. Our goal is to provide responsive, friendly, and honest support to all of our clients.
We also understand the unique challenges faced by businesses in the Leeds community. Our clients include:
Business Centres

Professional Services

Charities

Recruitment Companies
You can rest assured that we provide each of our clients tailored telecoms Leeds & IT support. Our solutions will meet the unique needs of your company. Our goal is to improve our clients' overall business processes every time.
Other Services We Provide
In addition to our telecoms Leeds services, we also provide additional solutions:
IT Support: we provide managed IT support services, which relies on a proactive approach, rather than only reacting to issues when they happen. We can monitor your infrastructure to ensure everything performs properly. We also monitor Internet traffic, virus updates, and backups. We work to head off problems before they become major issues. Your business will experience more uptime with our services.
Project management: our project managers have the experience and knowledge to manage large, complex projects. We work with you to define deliverables, and then make sure they are on-time and on-budget.
Consultancy: our qualified consultants can work with you on:
Microsoft SharePoint

Microsoft Dynamics

Infrastructure

Security

Cloud technologies

Disaster recovery
Security/Compliance Services: security and keeping data safe are more challenging by the day. These days you need more than an antivirus to keep company data and assets safe. We provide a number of security solutions that ensure you have peace of mind that business data is safe.
Cloud solutions: our cloud solutions include:
Infrastructure As a Service

Office 365

Online Backups

Web Filtering

Web Hosting

Domain Registration

Disaster Recovery

Hosted Telephony

Microsoft Dynamics

Microsoft SharePoint
Telecom Solutions: our telecom solutions include:
Training: we can create customised training courses to ensure you get the best from your IT system.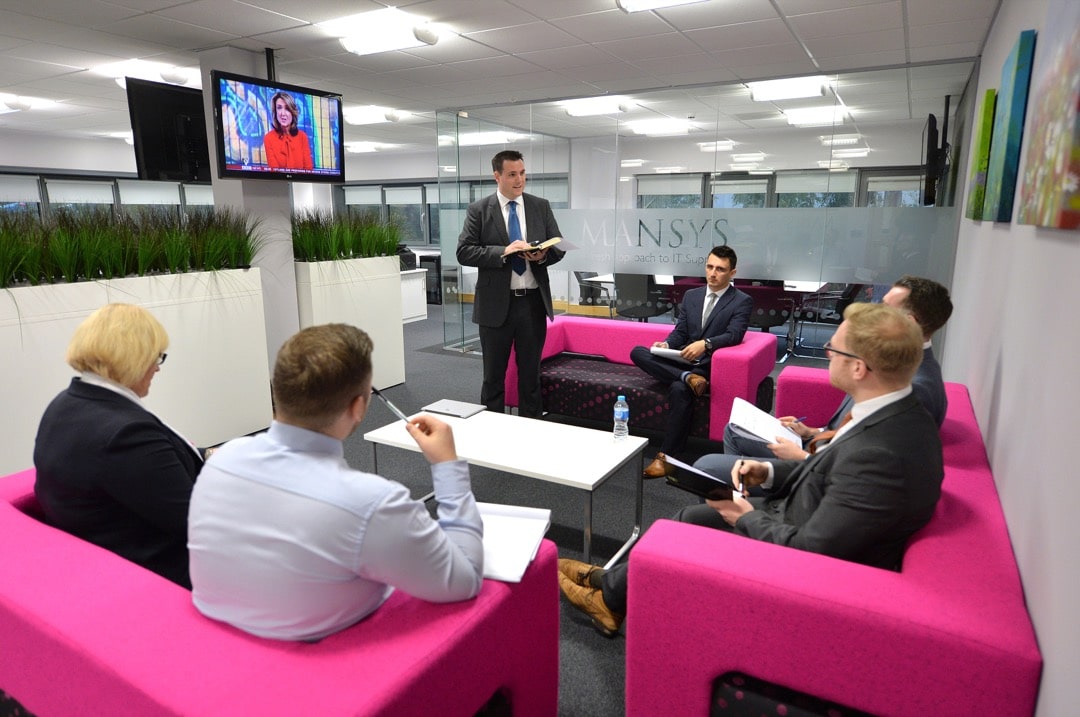 If you're in need of telecoms Leeds services, then contact us today. We're looking forward to helping you find the best solution to keep business operations running smoothly. You won't have to worry about downtime and loss when you choose our telecoms Leeds services. You'll have the fastest telecom and connectivity around.