Support for SharePoint Huddersfield
SharePoint can be confusing, to say the least! If you've started a SharePoint project and are stuck, then you've come to the right place. Mansys provides SharePoint Huddersfield services and can assist your company with SharePoint and creating a solution that works to help your business run smoother and more efficiently.
Who We Are
At Mansys, we provide MSP and consulting services to clients in Huddersfield. We've been in the business since we established the company back in 2001. Back in those days, our company was made up of Microsoft engineers who had worked in an in-house IT department. We believed things could be done much differently, which lead us to create Mansys.
We were convinced that SMEs and charities could benefit from the same types of support offered by an in-house IT department. They deserve the same care and attention as larger organisations. This was quite a new concept when we started Mansys.
Our core belief remains the same today. Our goal is to deliver comprehensive IT support services to each of our clients, no matter their size or industry.
What is an MSP?
MSP is an abbreviation for Managed Service Provider. An MSP is a little different from a traditional in-house IT department. An MSP provides proactive support rather than reactive when something breaks down.
As an MSP, our company remotely manages and monitors our clients' IT infrastructure and end-user systems.
What is SharePoint?
Without the tech-speak, SharePoint is simply a cloud-based content management collaboration platform created by Microsoft. SharePoint makes it easier for a team to work together in the office or remotely. So, no matter where your team is working, whether from the office or at an office on the other side of the world, everyone on your team will have the ability to securely access company files and data.
SharePoint helps you manage all types of documents such as financials, marketing materials, project data, and more. In addition, you have the ability to create sites and develop a company intranet that keeps everyone connected in real-time. No one will have to miss an important due date again. Your team will be able to receive real-time updates and stay in touch with everything going on, even the latest company news.
When working with documents, your team will be able to collaborate on a document and make edits in real-time. Coauthoring becomes a powerful tool. What's more, SharePoint also makes it easy to tag documents, which makes them much easier to find in the system. All files and documents are available every day, 24/7, from anywhere your team has an Internet connection. And SharePoint can be used from various devices.
You can also easily set up automated workflows within SharePoint, which means there's no need to deal with mundane tasks. Instead, your team can become more productive through the integrated apps within  SharePoint.
Why Do You Need SharePoint?
SharePoint can be an effective solution for your business for many reasons, including:
Centralised storage for all business data, documents, and more is stored in a secure place.
Easily share information with clients and partners
SharePoint has the ability to meet regulatory and compliance regulations for various industries
Set individual permissions for access to documents and data
And more
Why Use Mansys for SharePoint Huddersfield?
We understand that IT is the heart of any business, and it can be challenging to manage. Our goal is to respond quickly to all IT issues in a proactive manner. We take care of issues right away, every time. We aim to provide the most responsive, friendly, honest IT support to each of our clients. When you need assistance, you can count on us every time.
What's more, we have a unique understanding of the IT challenges facing your business in Huddersfield. We work with a wide range of businesses, including:
Recruitment companies
Charities
Business centres
Professional services
And more
You can count on us for your IT requirements. We tailor our IT support to meet your company's unique needs. Our overall goal is to improve your business with our managed IT services.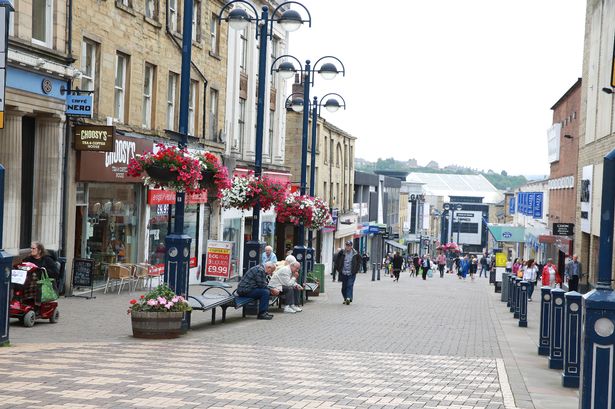 Other Services We Provide
Along with SharePoint Huddersfield services, we also offer the following services:
Project Management
Our project managers have the experience and knowledge to manage large, complex projects. We'll work with you to identify deliverables while ensuring they are on time and on budget every time.
Consultancy
Our highly qualified consultants can help you with the following:
Security
Disaster Recovery
Cloud Technologies
Infrastructure
Microsoft Dynamics
Microsoft SharePoint
IT Support
Our managed IT support services provide your company with a proactive approach when something goes wrong. Rather than reacting, we ensure your network is ready for anything by actively monitoring your infrastructure. We ensure everything is working properly and efficiently. As we monitor your IT network, we also monitor Internet traffic, virus updates, backups, and more.
If a problem arises, we're ready to tackle it before it becomes a major issue. This means your company will experience less downtime and loss with our managed IT support services.
Security & Compliance Services
We'll help you keep company assets and data safe from all threats. Our services are valuable because it takes more than just an antivirus to keep your company data safe. We offer a number of security solutions that grant you peace of mind. Your company's data will be safe and secure.
Training
We also provide customised training courses to ensure you and your team get the most and the best from your IT system.
Cloud Solutions
Our cloud solutions include:
Office 365
Online Backups
Web Filtering
Infrastructures as a Service
Web Hosting
Domain Registration
Microsoft SharePoint
Hosted Telephony
Microsoft Dynamics
Disaster Recovery
Telecom Solutions
Our telecom service solutions include the following:
If you have questions about your IT network or would like more information about our services, then contact us today. We'll work with you to create a customised IT management plant that helps your business succeed. We're here for you and looking forward to talking with you.