Sharepoint Wakefield
Are you looking for a cloud solution for your company that integrates Microsoft Office applications? Or have you heard about SharePoint but aren't sure how it can benefit your company? If so, then you've come to the right place—SharePoint Wakefield IT support services!
Mansys has the knowledge and experience to bring your company into the 21st century. SharePoint offers an amazing cloud platform that can make your business more successful and productive.
What is SharePoint?
SharePoint Wakefield is a cloud-based platform that helps manage content and enables your team to collaborate more easily. The platform also assists those working remotely, so everyone in your company works together and more effectively. No matter where your team is located around the world, SharePoint makes it easier for everyone on your team to work together.
SharePoint makes it easier to manage various types of content, create websites, and company intranets. Each of these enables collaboration, automation of business processes, and more. It's even possible to develop customised apps for your team.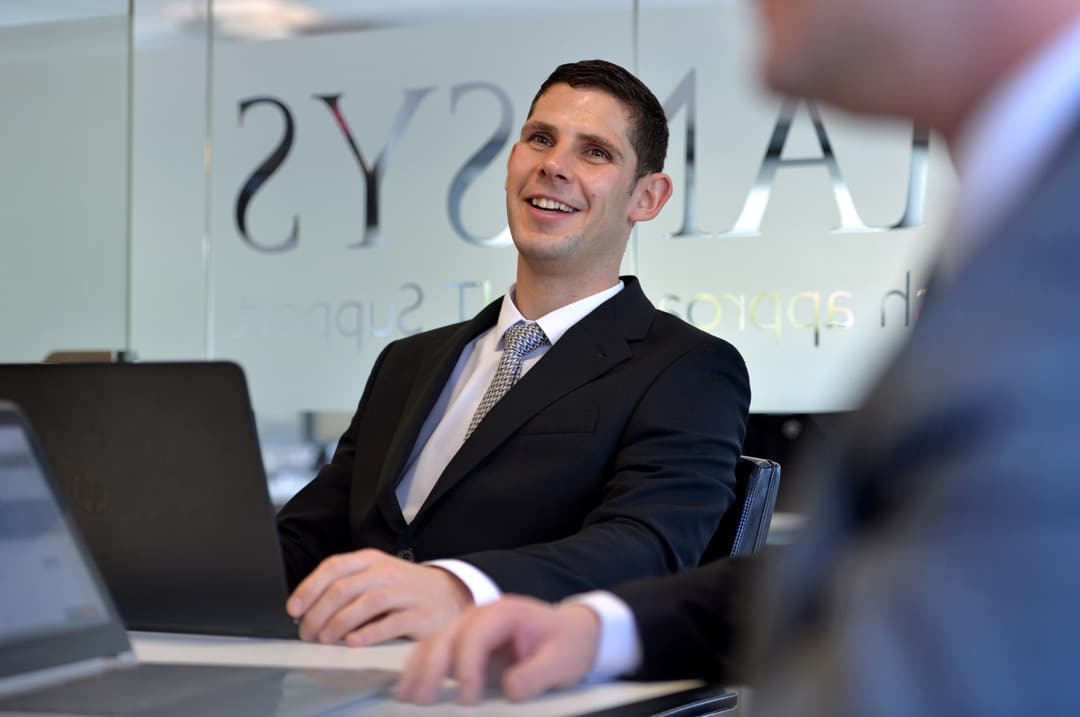 Why Should You Use SharePoint Wakefield?
Here are some reasons you may want to consider using SharePoint:
If you have a hybrid working model, with some employees working remotely and others located at the office.
Your employees move to different client locations and meeting regularly.
Employees need to access different devices to do their work.
Ιs your business required to be compliant with industry standards and government regulations?
Do employees often need to share information with customers? Do customers need to fill out forms or access online quotes and requests?
Employees need to share documents with customers.
Your company regularly uses USB drives to transport and work on presentations, requests for information, and more.
Employees wish there was an easier way to manage company content.
If these points sound familiar, then you may want to consider SharePoint. This platform offers some amazing features that can help your business in all of these ways and more!
What are the Benefits of Using SharePoint?
In case you're wondering about the additional benefits SharePoint Wakefield has to offer, read on!
SharePoint is Secure
SharePoint is built to be secure. The platform includes several built-in security measures, such as limiting who can view content outside of the company, setting permissions on which employees can access certain data, creating policies to allow or block user behaviour, and more.
SharePoint makes it easy to set up specific security settings, storage policies, auditing policies, and expiration actions for all business records. This way, your company can more easily ensure it complies with all industry standards and regulations. Your content and records will be safe and secure with SharePoint.
Helps Your Business Be More Collaborative
SharePoint was designed with collaboration in mind. When combined with other Office 365 apps and services, SharePoint becomes a strong collaboration tool. When integrated with Office 365, SharePoint also creates a virtual workspace, allowing employees to meet, work together on tasks, and more.
That's because all company documents "live" in the SharePoint cloud. Each document can be accessed from any device, any time, from almost any location (as long as you have an Internet connection). In addition, the platform allows real-time co-authoring functionality, so multiple employees can work on the same document in real-time. Finally, the platform always displays the latest version of the documents and even makes it easy to revert to a previous version.
SharePoint makes it easy for admins and members to set up individual and/or group tasks, assign tasks to other employees, monitor which tasks have been done, and more. There's also access to a shared calendar, notebook (OneNote), chat, and other collaboration tools.
SharePoint Can Automate Routine Tasks
SharePoint Wakefield also helps your team automate routine tasks. Nothing is worse than having to do mundane tasks day in and day out. Instead, SharePoint workflows save time and effort. It also brings consistency and efficiency to routine tasks.
The platform can do such work as collecting signatures & approvals, tracking the status of documents, providing you with notifications when changes are made, and more.
What's more, employees have more time to work on their core jobs, rather than these routine tasks. You may find that SharePoint frees up their minds, too! Your team will have more time to develop innovative ideas and more.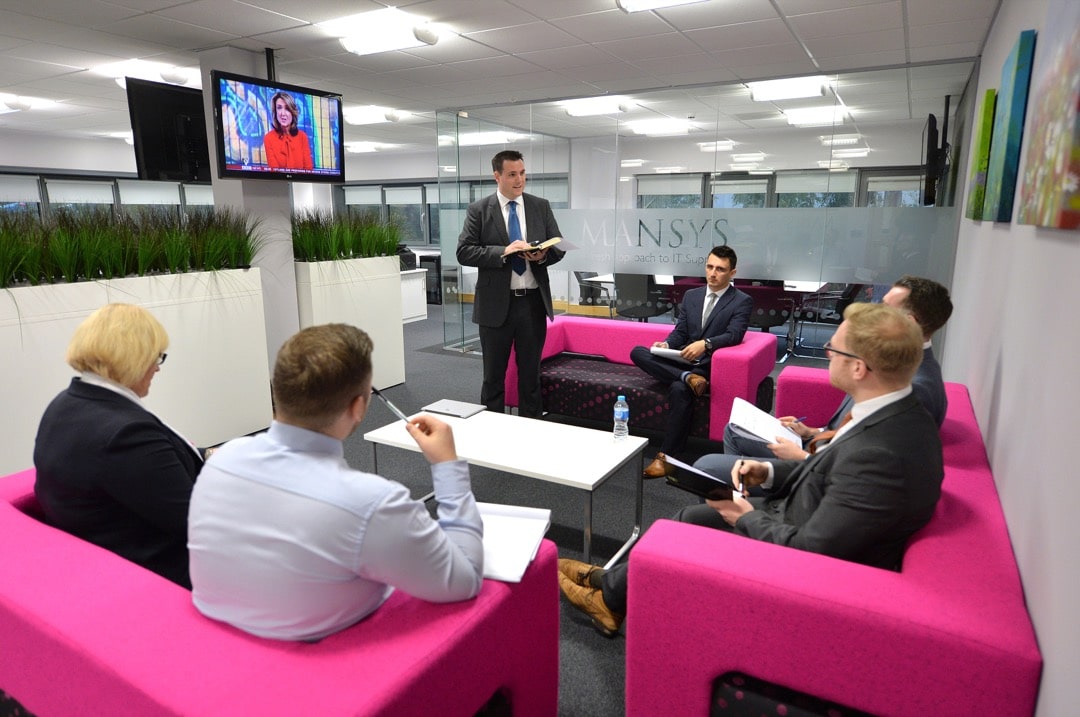 Why Choose Mansys SharePoint Wakefield Services?
First, Mansys is a Managed Service Provider. We offer IT support services and consultancy to clients in Wakefield, Yorkshire, Lancashire, Merseyside, and Lincolnshire.
Our company was established in 2001 by a team of Microsoft engineers, who formerly worked as an in-house IT department. We were convinced that SMEs and charities could outsource their IT and receive the same level of care and attention that an in-house department would provide. This was a new approach to IT support.
This core belief still drives Mansys today. We go the extra mile to provide comprehensive IT support services to our clients. We understand both the technology and our clients' businesses. What's more, we take a proactive approach to offering best-practice advice.
If you have an IT problem, we don't leave you alone to fix it. Instead, we're here to assist our clients' businesses to run more smoothly and effectively. We care about how you use your technology to support your business. We don't just fix computers. We manage your IT systems better so your business can thrive.
We follow some old-fashioned values when providing our modern IT support services:
We provide excellent customer service every time.
We always offer the best advice, not advice that suits us.
We don't use jargon but talk with you in plain English.
We learn about your business so we can offer the right guidance and support, along with the right technologies.
When we make a promise, we deliver.
If you'd like to learn more about our Sharepoint support or our other services, then contact us today. We're always happy to talk with you about SharePoint and other IT solutions. We'll work with you to create a customised plan to integrate SharePoint or other tech solutions into your business. We look forward to talking with you.