Sharepoint Manchester
Are you in need of support for Microsoft SharePoint Manchester? Then you've come to the right place! Mansys has been providing SharePoint support for several years, which means we have the knowledge and experience your business needs to build and develop your SharePoint solution.
What is SharePoint?
SharePoint is a collaboration platform that works with Microsoft Office applications. While SharePoint is often touted as a document management system, it is also an excellent collaboration tool.
This is a product that makes it possible to create workflows for some of the everyday business activities you deal with. These include document storage, tracking, review and approvals, signature collections and more. SharePoint also integrates with some of the applications you may already be using such as email, Word, Excel, PowerPoint, and others.
This solution also allows you to automate workflows in the organisation. For instance, the system can send user reminders if a document hasn't been processed, or if it is still in their virtual to-do pile. This way workflows work more efficiently and smoothly, increasing your company's overall productivity.
SharePoint can also help with security compliance. For instance, you can create specific security settings, storage policies, auditing policies, and expiration actions for business records. This can all be done in accordance with your industry's compliance regulations. Access to sensitive information is controlled and managed effectively.

Why Use Microsoft SharePoint in Manchester?
The answer is that back in 2001, our company was established by a former team of Microsoft engineers. Their goal was to provide an affordable, workable IT support alternative.
We still stand by this core belief today; in fact, this also applies to our SharePoint services. We'll take the time to understand the unique needs of your business, it's problems and goals. Then we'll provide effective, cloud-based solutions to make sure you succeed.
Who We Are
Mansys provides managed IT support and consulting services to clients in Manchester. We were established back in 2001 by a team of former Microsoft engineers who worked in an in-house IT department.
We were convinced that SMEs and charities should have the opportunity to outsource their IT, while still receiving the same care and attention they would receive from an in-house department. This was a new approach to IT support.
Our core belief remains the same today, and our aim is to deliver a comprehensive IT support service to each of our clients.
What is an MSP?
A Managed Service Provider (MSP) is an organisation that remotely manages and monitors clients' IT infrastructure and end user systems. An MSP approach is a bit different from traditional IT. With an MSP, support is more proactive, instead of just reactive when something breaks down.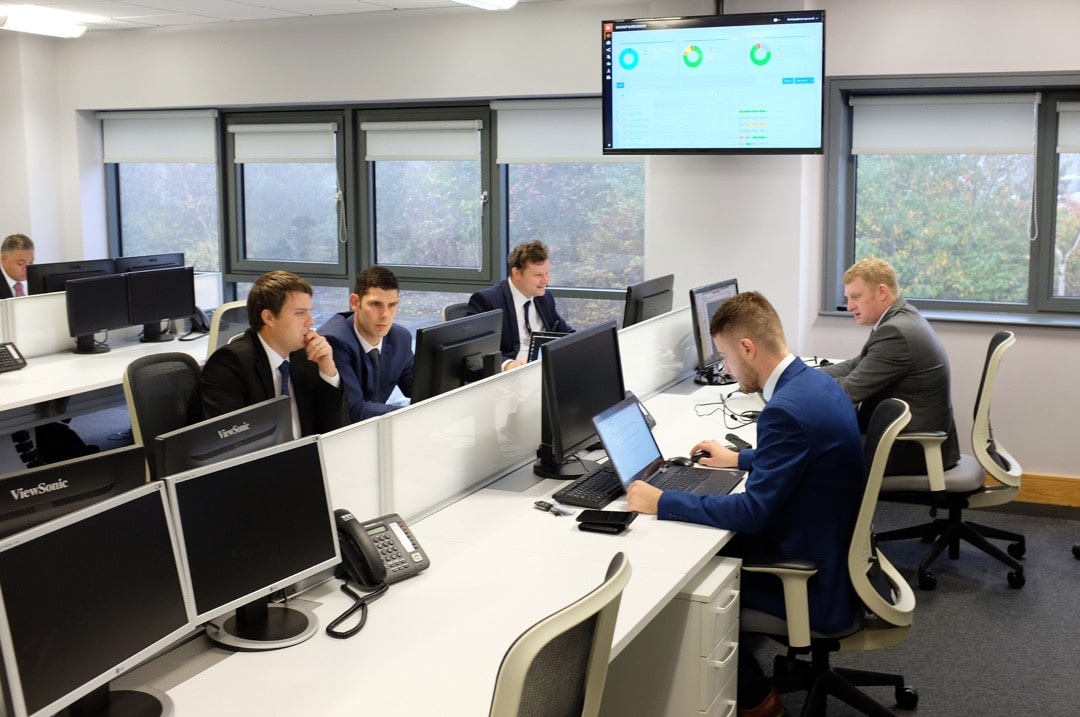 What You Can Expect from Us
We understand IT needs can be challenging. That's why you can count on us to be responsive to your needs every time. Our goal is to provide responsive, friendly, and honest support to all of our current and new customers.
On top of that, we understand the unique challenges faced in the Manchester business community. Our clients include:
Business Centres

Professional Services

Charities

Recruitment Companies
We provide each of our clients with tailored IT support that meets their company's specific needs. Our goal is to improve our clients' overall business processes every time.
Other Services We Offer
We go farther when it comes to providing IT solutions for our clients. We provide the following services:
IT Support: we provide managed IT support, taking a proactive approach, rather than reacting when something breaks down. We monitor your infrastructure to everything performs properly. We also monitor internet traffic, virus updates, and backups. We can head off a problem before it becomes a major issue. Your business will experience less downtime and loss with our services.
Project Management: our project managers have experience and knowledge managing large and complex projects. We work with you to identify deliverables and ensure they are on-time and on-budget.
Consultancy: our qualified consultants can work with you on:
Microsoft SharePoint

Microsoft Dynamics

Infrastructure

Security

Cloud technologies

Disaster recovery
Security/Compliance Services: security and keeping data safe are becoming more difficult every day. These days you need more than just an antivirus to keep company data and assets safe. We provide a number of security solutions that will ensure you can have peace of mind that business data is safe.
Cloud Solutions: our cloud solutions include:
Infrastructures As a Service

Office 365

Online Backups

Web Filtering

Web Hosting

Domain Registration

Disaster Recovery

Hosted Telephony

Microsoft Dynamics

Microsoft SharePoint
Telecom Solutions: our telecom solutions include the following:
Training: we can create customised training courses to make sure you get the best from your IT system.
Why Choose Mansys for Your SharePoint Manchester Support?
We're a modern company that continuously deals with the latest technology, and we're grounded in solid business values. You can count on us to:
Avoid the use of technical jargon or language that is in any way confusing

Avoid passing on hidden costs. All costs will be explained up front

Provide excellent customer service

Work proactively to identify issues before they become a major problem

Work with you to find a tailored solution for your IT issues
We care about your clients and their businesses. For this reason, we make every effort to understand your business and its processes so we can work with you to support your goals.
Plus, we understand that businesses in Manchester need an IT provider who will be there every time. These companies need and expect:
A proactive, rather than a reactive, IT support company

A partner that can help navigate them to the best IT solutions that work for their unique business

A business solutions provider that can take an innovative approach to business problems

A company that can take an organisation through the change in management process of adapting to new technology
You can count on us to be there when you need us, while providing friendly, proactive, and honest support.
Our goal is to provide comprehensive IT support service to each of our clients. We do this through our knowledge and expertise, but also by understanding our clients' businesses.
We take a proactive approach by providing best-practice advice. We're not only here to fix our clients' computer issues. We're here to help clients' businesses to run more smoothly and efficiently.
We don't just fix computers. We manage your IT systems, so they won't hold your business back.