Leased Line Huddersfield
Why should your company consider leased line Huddersfield services? Your business will never have to worry about slow upload or download speeds again with a leased line service. A dedicated Internet line also makes it easy to send and receive huge files without running out of bandwidth.
At Mansys, we understand how important speed and connectivity are to your company. With our leased line service, your business will have dedicated Internet access (also called a dedicated line), which provides increased uptime and some of the fastest speeds around.
What's more, a leased line is dedicated to your business. You won't have to share the line with other companies, which means you have all the speed and connectivity you need 24/7.
What is a Leased Line? 
Just in case you're not sure what a leased line is, we'll explain it in this section. A leased line, also called a dedicated line or dedicated broadband connection is a "line" that a company leases (or rents). The leased line service provides a dedicated broadband connection.
A dedicated broadband connection is one that is solely for your business. You don't share the line with other companies. Why is that important? If your company regularly deals with large files and a cloud network, a shared line could cause connectivity problems such as a slow connection. Another business on the line could also be dealing with large files or data at the same time. With a dedicated line, you don't have to worry about this type of issue.
In addition, a leased line provides you with high speeds of the Internet. There's no need to worry about poor connectivity or slow speeds, as you may face with a shared line. Instead, the leased line is wholly dedicated to your business alone. High speeds are guaranteed because you have a direct connection to the broadband service, which is not shared with anyone else.
Leased lines can also improve your company's security. For instance, if you have remote workers, they can easily and securely access the company network, use a VPN, and more. Communications are also better with a leased line service, including video calls and VOIP services.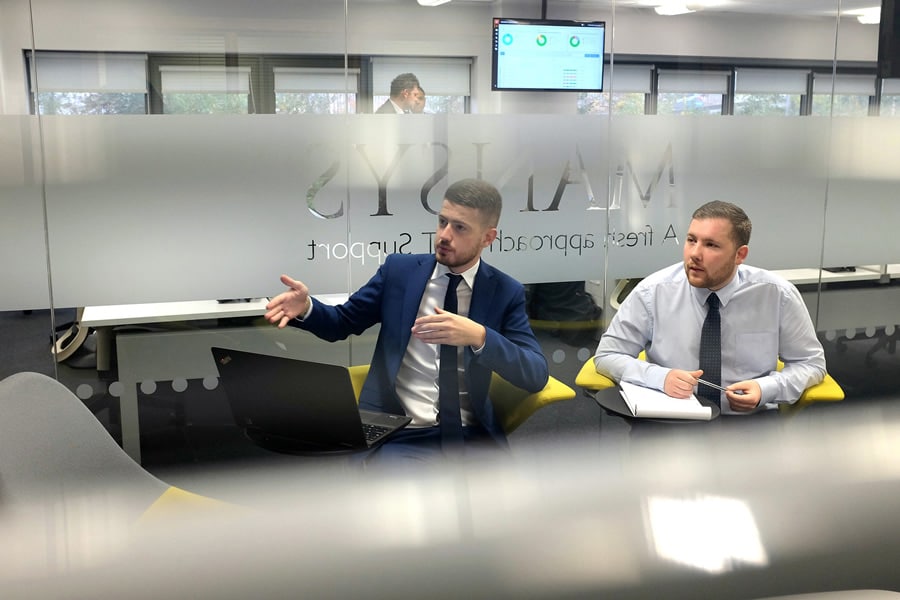 What are the Benefits of a Leased Line? 
We've shared a few of the benefits with you; however, we'll sum them up in a brief overview:
A dedicated line is not shared with other businesses.
The leased line offers steady speeds, which don't vary.
Leased lines provide lightning-fast speeds for both uploads and downloads.
Dedicated lines also offer greater security and privacy.
What are the Disadvantages of a Leased Line? 
We want to present a balanced view of leased lines, so let's take a look at some of the disadvantages they may have:
A leased line can be more expensive than a traditional, shared broadband connection.
Dedicated lines can take longer to install.
These are the main disadvantages of a leased line; however, in most cases, a dedicated line provides more uptime, improved connectivity, higher speeds, security, and privacy than a shared broadband line. What's more, if you choose our leased line service, we take care of any problems when they arise.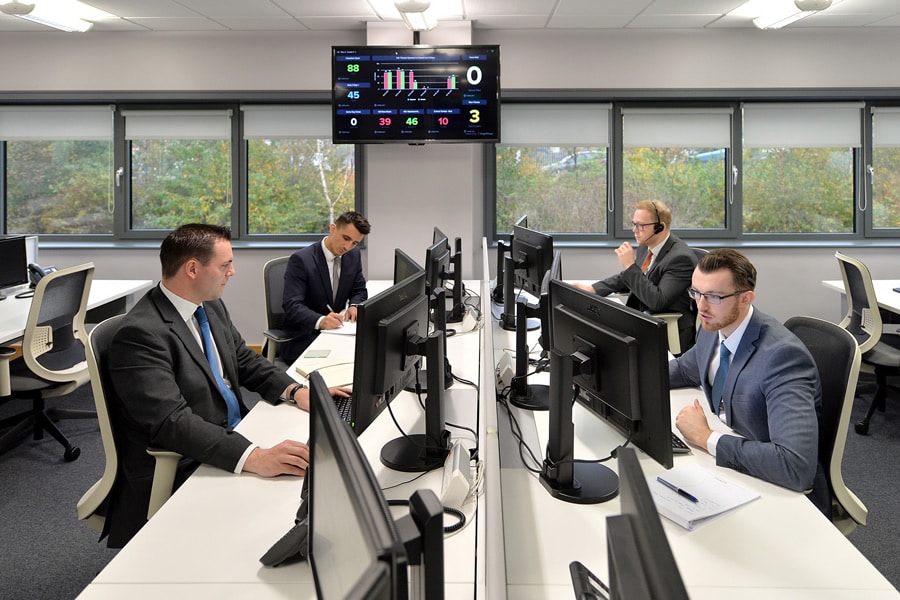 Does My Company Really Need a Leased Line Huddersfield? 
If you're not sure if a leased line is the correct answer for your company, then consider the following questions. The answers to these questions may help you see if a dedicated line is the right choice for your business.
How many employees does your company have? How many of these require high Internet speeds, excellent connectivity?
Do any of your employees work remotely?
Does your company need to transfer large amounts of data regularly?
Is the company website large and complex?
Do you and your employees use VOIP services regularly?
Do your employees have a large number of virtual meetings?
Does your company have or want to migrate to cloud computing?
Have you answered yes to most of these questions? If so, then your business may benefit from a leased line service.
Why Choose Mansys Leased Line Huddersfield? 
At Mansys, we offer managed IT support and consulting services to clients in Huddersfield. Our company was established back in 2001 by a team of former Microsoft engineers who worked in an in-house IT department.
Our founders believed that SMEs and charities should be able to outsource their IT needs. They deserved the same care and attention an in-house IT department would provide. At the time, this was a fresh approach to IT services.
Since that time, our company has stayed true to these core beliefs. Our goal is to deliver the same comprehensive IT support services to our clients. We do this through taking a proactive approach to providing managed IT services. We understand the technology and work to understand our clients' businesses. While we're available to fix computer issues, we're able to do so much more. We're here to ensure our clients' businesses run smoothly and effectively. We help them learn how to use technology to help scale their companies.
What Can You Expect from Mansys Leased Line Huddersfield Services? 
While we have expertise and experience with the latest technology, our goal is to provide superior services:
We use everyday language, so you can understand what we're talking about. You don't have to worry about impossible jargon when discussing issues with our techs.
We aim always to provide excellent customer service.
We will find a customised solution for your leased line service. We do not offer cookie-cutter solutions, ever.
We take a proactive stance when it comes to our services. We work to identify and fix IT issues before they become significant problems.
We never pass on hidden costs. Instead, all costs are detailed and explained upfront.
We aim to be the leased line Huddersfield service provider you can trust and depend on every time. We don't just fix computers—we can expertly manage your IT systems and provide you with a superior leased line service.
If you'd like to learn more about our leased line Huddersfield services, then contact us today! We're looking forward to talking with you and solving your company's IT problems!