Leased Line Leeds
Is your company dealing with slow Internet connections and downtime? Then it may be time to consider a leased line Leeds to enjoy better connectivity and faster speeds.
We understand connectivity and speed are crucial to your business, and this is why we offer a leased line that could provide the best Internet connection for your company. A leased line, also referred to as dedicated Internet access or a dedicated line, provides lightning fast speeds, as well as increased uptime.
This is a line that's solely for your business and is not shared with other companies. There's no competition for connectivity and speeds with a leased line.
What is a Leased Line?
A leased line is a dedicated broadband connection, which is also sometimes referred to as a dedicated line or dedicated Internet access. It's called a "leased" line because you lease, or rent, the dedicated broadband connection. That means you have the line all to yourself and don't have to share it with other businesses. Leased lines are usually better for businesses that require high-powered broadband.
A leased line guarantees you have high speeds of Internet for your business. You won't have to worry about dealing with poor upload and download speeds, as you would with a regular broadband connection. The high speeds are guaranteed because you're directly connected to the broadband.
What's more, with a leased line, speeds (download and upload) are steady and provide better security. These attributes make it easier to host a website, use a VPN, allow remote workers to access company servers, and more. You'll also have the necessary bandwidth for video calls.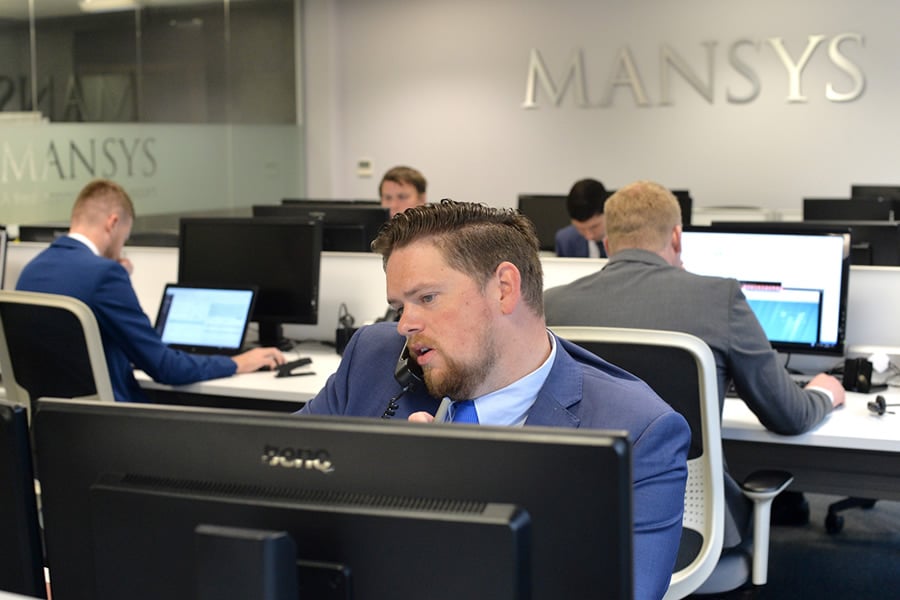 Does My Business Need a Leased Line?
Leased lines are an expensive investment; however, the high-quality broadband connectivity might be exactly what your business needs for optimal functionality. In that case, the investment is worthwhile.
You might review these considerations to see if your business needs a Leeds leased line:
Do you have a large office with many people who need to connect?

Do you have a large number of remote workers?

Does your business regularly transfer large amounts of data on a regular basis?

Do you run a large, complex website?

Do you regularly use VoIP?
If you answered yes to most of these questions, then a leased line might be a better choice for your company. In that case, you can run the numbers to see if this an affordable option.
Advantages of a Leased Line
Here are some of the benefits you can expect from a leased line:
The line isn't shared with other companies

Speeds are steady and don't fluctuate

You'll have lightning fast upload and download speeds

Business data and information will be more secure and private than with a shared line
Disadvantages of a Leased Line
We want to present you with the facts, so we've also compiled a list of some of the downsides of a leased line:
It's a bigger investment than a regular broadband connection

It can take longer to install
Our aim is to provide you with a balanced view of a leased line. While there are some downsides, in the vast majority of cases a leased line will provide you with the connectivity and uptime you need to get work done. Plus, we're here to help if anything goes wrong.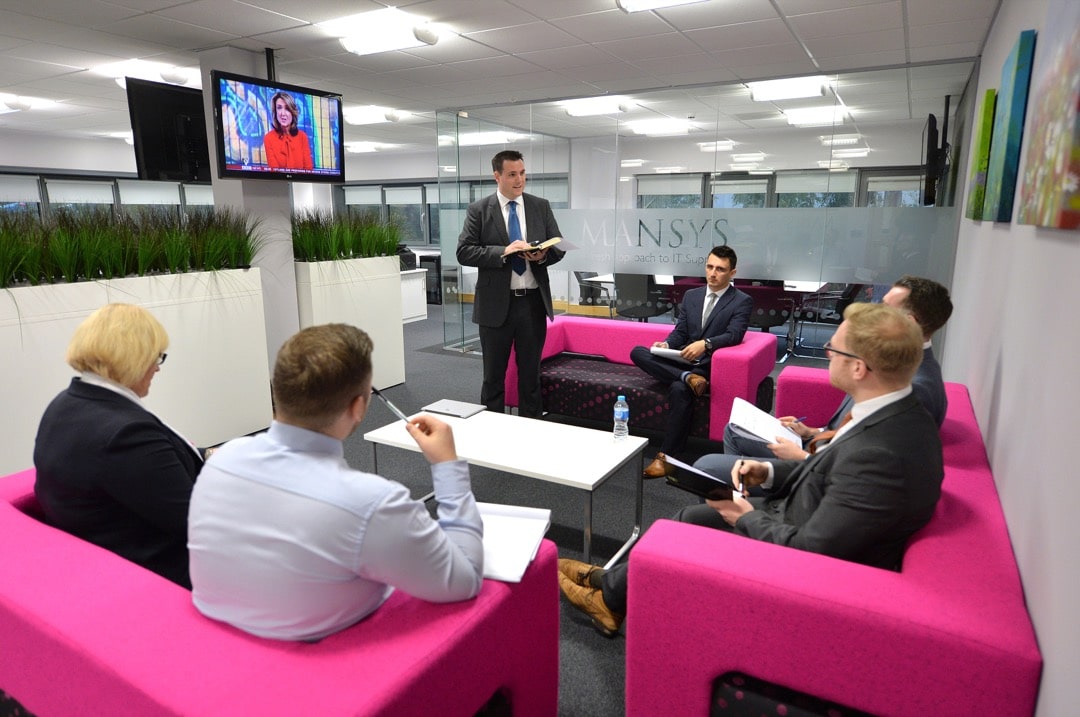 Who We Are
Mansys provides managed IT support and consulting services to clients in Leeds. We were established in 2001 by a team of former Microsoft engineers who worked in an in-house IT department.
Our engineers had a vision and were convinced that it was possible to support SMEs and charities with outsourced IT services, while providing them with the same level of care and attention they would have from an in-house department. At the time, this was considered a brand-new approach to IT support services.
Over the years, we've stayed dedicated to our core belief. Our aim has always been and continues to be to deliver a comprehensive IT support service to each of our clients.
What Can You Expect from Us?
You can expect a company that is here to support your leased line requirements, as well as other managed IT support. We provide reliable service that is responsive to your needs, every time. Our goal is to provide the most responsive, friendly, and honest support to each of our customers.
On top of that, we understand the unique challenges faced by the business community in Leeds. We care for a wide variety of clients including:
Business Centres

Professional Services

Charities

Recruitment Companies
Our services are tailored to the unique needs of each client. Our goal is to improve our clients' overall business processes every time.
Why Choose Mansys for Your Leased Lined Leeds?
We're a modern company that works with only the latest technology, and we're grounded on solid business values. You can count on us to:
Use everyday language, rather than technical jargon, so you can understand what we're talking about

We never pass on hidden costs; all costs are explained up front

Provide excellent customer service

Provide you with a proactive service that identifies and fixes issues before they become major problems

Find a customised solution to your leased line service
We care about your business, and for this reason, we make every effort to understand your company and its processes. Our goal is to support your goals, so you can focus and scale the business.
You can count on us to be there when you need us. We'll always provide you with friendly, proactive, and honest support.
We don't just fix computers. We manage your IT systems and provide excellent leased line. Your business won't have to deal with slow or dropped connections with our leased lines services.
If you have questions about our leased line Leeds services, or are ready to connect to a fast, dedicated line for your business, then give us a call. We're looking forward to working with you!