---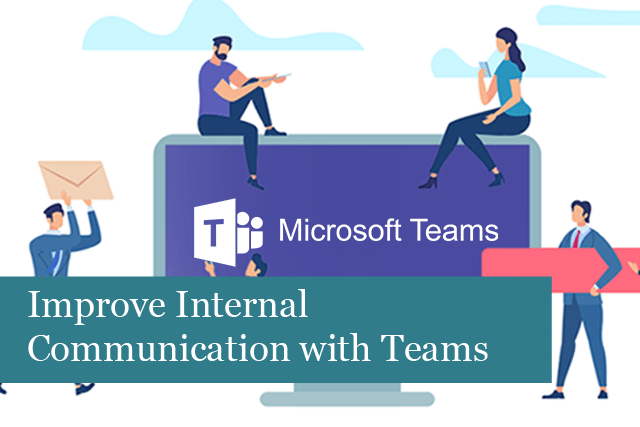 Lack of communication can quickly lead to low productivity, misunderstandings and more on a team. Without a vital communication link, a team may even make mistakes, workflows can slow or stop, and more. Communication is vital to the health of work your business.
Internal communication is key to your business, especially with more and more people working remotely. In this case, communication tools have become lifesavers for many companies.
One of the best internal communication tools available right now is Microsoft Teams. In fact, if your business already uses Office 365, then Microsoft Teams is included in your plan.
What is Microsoft Teams?
Microsoft Teams is a chat-based platform that's set up with collaboration in mind. It's an app that makes it easy and fast to share documents, conduct online meetings, chat and more. It's a wonderful solution for any of your team that works remotely. Microsoft Teams is available across all devices (including Android) and keeps everyone connected and on the same page when it comes to work.
Microsoft Teams includes these functions:
Teams and channels: these are conversation channels between team members. All team members can view and respond to different conversations on the "general" channel. It's easy to point a message at a specific person by adding the "@" sign to call their attention.
Document storage: Teams connects to SharePoint or to OneDrive (for those who don't use SharePoint). This means that all documents shared between team members are stored in one location, and everyone (who has permission) can access the documents as needed. Permissions and security options are fast and easy to set up, and these can be customized for each team member.
Video calling & screen sharing: it's easy to have a video chat, which can also include screensharing, directly within Teams.
Meetings online: it's also easy to set up online meetings directly within Teams. And you can even include people not in your business, such as clients, business partners, and more. The scheduling feature in Teams makes it easy to setup a meeting through Outlook. In addition, it's also easy to take notes within the app during meetings, upload files, and even have in-meeting chats, which are separate from the meeting itself.
Additional features in Microsoft Teams include audio conferencing (available with additional licensing) and complete telephony services (which also requires an additional license).
Microsoft Teams can become your internal communications system, and it's possible to invite people who are outside of the company. So, if you already have an Office 365 subscription for your business, then why not enjoy the many benefits that come from using this communication app?
Benefits of Using Microsoft Teams for Your Business
There are plenty of competitor apps when it comes to internal business communications. However, Microsoft Teams offers significant benefits over its competitors, especially for companies already using Office 365.
One of the major benefits is having an internal communication system that takes care of everything from document storage, chats, online meetings and more. What are the other benefits for a company that utilises Teams?
1). Increased productivity: team members can communicate wherever and whenever with Microsoft Teams. This is perfect for remote workers, team members out on a job and more. Teams keeps all communications within the app, making it easier to find those all-important conversations, project details and more. It's also easier to keep specific communications organized by department. All of this works to make the team more productive.
2). Creates a digital workplace: Microsoft Teams moves your business into the cloud. With this completely cloud-based system, everyone on your team (including employees, clients, partners and vendors) can access information from anywhere. The app also syncs across devices, making it easier than ever to stay in touch and connected.
3). Fully integrated with Office 365: Teams is also fully integrated with business apps you may already be using including:
Word
Excel
PowerPoint
Planner
OneNote
SharePoint
Outlook
And more
During a chat or meeting, everyone can review a document, such as a Word document. They can leave comments, edit in real-time and much more. With this app, it's even possible to start calls directly within Outlook, setup meetings, and more. This is another way that Teams works to make your team more productive.
4). Onboarding is faster and easier: onboarding an employee in the traditional way takes quite a bit of time; however, by using Microsoft Teams, onboard becomes a much faster and easier process. You can create a channel in Teams that's specifically set up for new team members. For instance, link to information new employees need, load training videos and the employee handbook, and more. It's also easy to set up a link with a mentor or HR staff.
This way new employees can have their questions answered much faster. As a result, new employees can be onboarded more quickly, making it easier for them to get up to speed and get them productive that much faster.
5). Microsoft Teams is secure: while Teams is an amazing way to enhance productivity, it's also a highly secure app. You'll find it includes multi-factor authentication (MFA), single-sign on (SSC) via Active Directory (AD), secure guest access, and more. In addition, the app comes with compliant security standards for those businesses that must industry or government compliance standards.
Teams also comes with Conditional Access (CA), which can be setup by the IT department to allow only permitted devices to access data.
6). Teams connects to over 200 Microsoft and third-party services: because the app is cloud-based, it has the ability to use over 200 connectors through Microsoft, as well as third-party connectors. This way, the business has access to even more services and data that make it faster and easier to collaborate. Some of these services include:
CRM (Salesforce, and more)
Customer support (Aircall, Groove, and more)
Analytics (Google Analytics, and more)
Developer tools (Azure DevOps, GitHub, Stack Overflow)
Project management (Asana, Trello, and more)
And many others
Microsoft Teams provides a business with everything needed to make it easier to communicate, share, and collaborate across distances. Teams syncs across devices, too. All of these benefits can increase productivity, while enabling fast communication and collaboration for teams working remotely, or even with team members located in other parts of the world.
Microsoft Teams also integrates with Office 365, which you may be using already. So, why not consider implementing Teams for your team?
Recommended Posts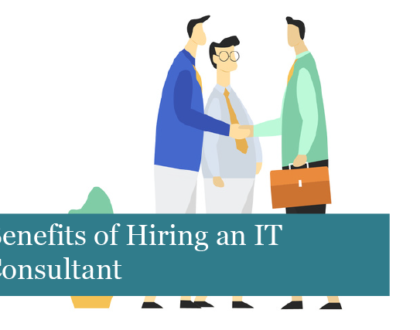 30th July 2020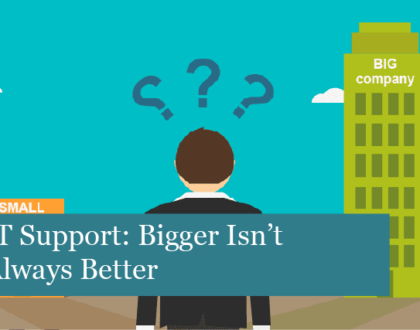 26th July 2020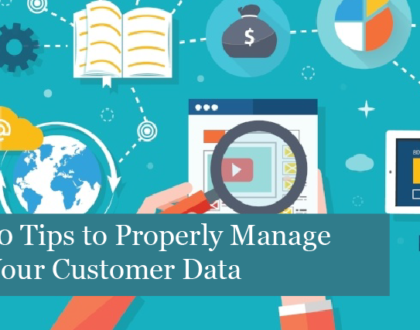 20th July 2020