---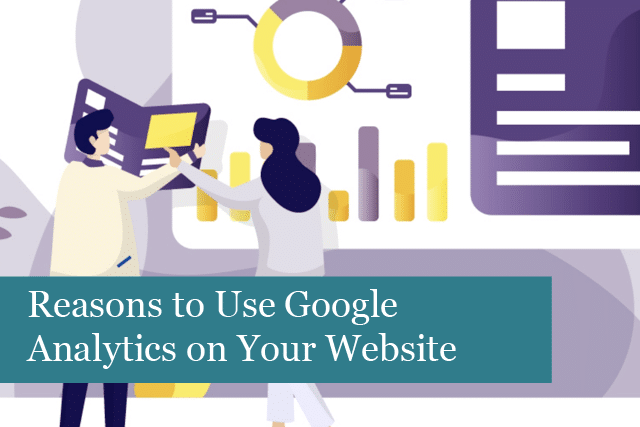 While Google Analytics has been around for about 15 years, it's still one of the best tools around for analysing website traffic. With this analytics tool, you have a great opportunity to gain deep insights about the visitors to your website, how they interact with your site, and even more!
If your business has an online presence, then you need a tool like Google Analytics. No matter the type of website you have, from e-commerce to a static page, Google's analytic tool will help you learn more about your visitors. You can take that information and then improve your website, content and even products based on the behaviour of site visitors.
Reasons to Use Google Analytics on Your Website
Here are some great reasons that you should be using Google Analytics on your website!
1). It's a Free Tool
As we mentioned earlier, Google Analytics is free and it's a high-quality software for that price. This free tool can be used to improve your website and your company's bottom line. That's amazing in this day and age when many companies are charging for even the smallest of services.
The data and insights you get from this tool are invaluable. This is a great reason to use Google Analytics on your site—it's free and you can grow and improve your business at the same time.
2). Data Collection is Automatic
Once the tool is set up, all you have to do is sit back and let it gather in the data. Google Analytics gathers the data, so you don't have to. In fact, the tool can be set up to put all the data into Google Docs, Sites or Spreadsheets.
Set up is also easy—just create your Google Analytics account, and then copy a small piece of code onto your website, that's it!
From here, the tool will run and start collecting data on your website, and then create automatic reports. Accessing these reports is also easy—you can check on reports right after pasting that small piece of code onto your site. You may want to wait a few hours to a day or so before reviewing the data, but the tool does start working immediately.
3). Create Customised Reports
Google Analytics lets you create customised reports, so you can get the information you need. With this level of customisation, you'll have reports that cater to your business, rather than cookie cutter reports that don't fit.
The tool makes it easy to create customised reports, too. You choose the metrics and dimensions, and then you can tell the tool how to display the information.
4). Easy Integration with Other Tools and Platforms
You may be thinking that since this tool is free, it doesn't get along well with other platforms and tools. We're happy to let you know that's not the case. Instead, Google Analytics easily integrates with other platforms and tools.
It works easily across your devices—from desktop and smartphone to your table. For your smartphone and tablet, you'll just need to download the app, which is on the Google Play Store. It's fast and easy!
In addition, Google Analytics also integrates with Google Adwords. When you link these accounts, you are joining two powerful pieces of valuable software. Once joined, these two tools provide you with combined data that can be used to fine-tune your sites and campaigns.
5). Measure Internal Site Search
Google Analytics also allows you to see what site visitors are searching for on your website. In other words, the tool helps you review internal searches. Why is this information important?
Data on internal site searches allows you to see exactly what site visitors are looking for. You can see the topics, keywords and more. With this information, you can see if your website is providing the essential information visitors are looking for. If not, you may have a higher bounce rate.
With the insights, you can review how well site content is working, check to see if product and service information is effective and more.
With insights into internal searches, you have the opportunity to fine-tune your site and content. This makes the site more effective and useful for visitors, and helps conversion rates, too.
6). Review Bounce Rate
The bounce rate is an important piece of data. It refers to the percentage of site visitors who leave your site after a few seconds or after visiting one page. If you have high levels of traffic, but a low conversion rate, then there's a problem—you have a high bounce rate.
A high bounce rate means that site visitors are not finding what they came for. If you have a high bounce rate, this means your site is not providing the information, and therefore is not an effective tool for your business. As a result, it's very important to reduce the bounce rate a soon as possible.
With Google Analytics, you'll have a tool that provides a highly detailed report on your site's pages. You'll see which pages have a higher bounce rate. You'll be able to determine if your SEO is not correct, or if the landing page is a problem—it could be the design, the layout, etc. that are causing the problem.
7). Learn the Age, Gender, Device, Location and More of Your Audience
Google Analytics also allows you to learn in-depth information about your audience and the channels that drive traffic to your site. You can find this data in the "Audience" section. The report gives you information on site visitors' age, location, gender, interests, devices they use to access your site and more. It shows how visitors come to your site—what channels are driving traffic to the website.
Using this data can help you fine-tune the website even more. For instance, if you know which country drives most traffic to your site, then you can create content that appeals to this audience.
The point of knowing your audience is to make the site more usable for them. With the data provided by Google Analytics, you'll be able to ensure the site works on their devices, the topics and content fit their age/location/gender and so much more.
8). Learn Which Social Platforms to Target
Google Analytics even helps you learn which social platforms are driving more traffic to the website. This information tells you which social media platforms are more effective channels, and then you can focus your efforts on the channels that send the most traffic to your site.
9). Know the Content Your Audience Wants
We all know content is king—this has not changed. Content that provides the information site visitors need and want is the best way to draw traffic to your site. Content tools on your site include infographics, the blog, slide shares and more that site visitors find useful.
With Google Analytics, you have a tool that tracks which content receives views and shares. This data gives you the opportunity to create content site visitors want. For instance, you can update top performing blog posts, create new topics that are more focused, and more.
Creating fresh content regularly and updating current content meets the needs of your site visitors. This can also work to draw in more traffic, which could lead to a higher conversion rate.
There is more that Google Analytics can do to help improve your website, but these are some of the main areas where the tool is highly effective. Google Analytics is a valuable free tool that can help you gain more traffic, improve your site, and lead to higher conversion rates.
Recommended Posts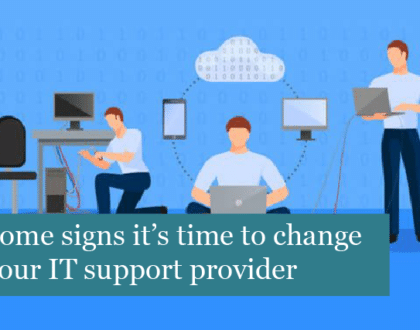 29th April 2021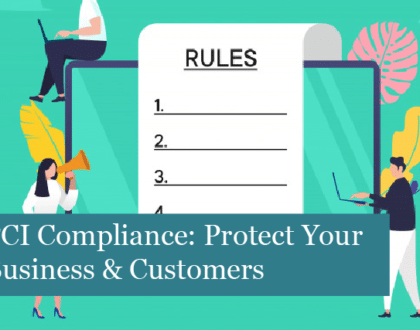 23rd April 2021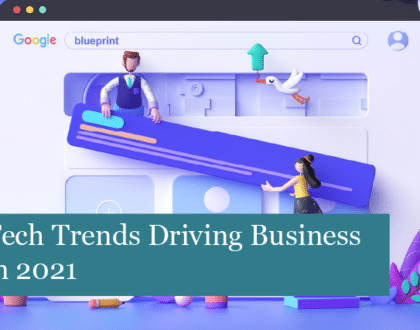 16th April 2021