---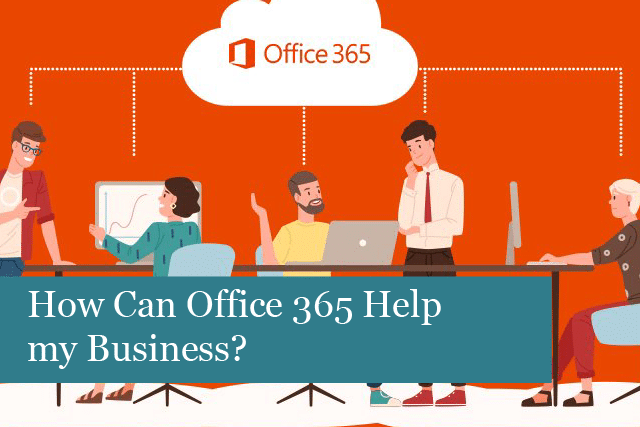 With the push to move business operations to the cloud, you may be considering using Office 365 for your business. There are many benefits to making the move, but you may have some questions and concerns if Office 365 is the right service for your business.
Here are some reasons moving to Office 365 can help your business.
1). Flexibility for Your Team
Many companies have found it useful to have a regular team that works at the office; however, remote workers are becoming more popular. Regardless, Office 365 can provide the flexibility your team needs to be more productive.
With Office 365, your team will have the benefit and the flexibility to work from anywhere on almost any device. Whether a document needs a quick edit, or one of your team is working from home, they'll have access to Office online, on their computers or via apps on their mobile devices (including smartphones and mobile tablets—iOS or Android).
Remote working has never been easier with the mobile tools offered by Office 365. You'll find this is a powerful solution, which connects and syncs across desktop and mobile devices.
2). Communication is Easy
Office 365 also provides an easy way to stay in touch with your entire team. The service offers a variety of communication options including:
Teams (video chat, instant messages, etc.)
SharePoint (we'll talk more about this later)
Yammer (instant messaging)
Stream (an internal video service)
And more
You and your team will have various tools to help stay in contact on important projects. Rather than relying on emails and phone calls, you'll be able to reach out in real-time to employees who are available online. These services are all available online, on desktop/laptop computers, and mobile devices.
3). Collaboration Tools
We just look at all the communication tools offered by Office. These can all easily be used to collaborate with your team, too.
Teams makes it easy to create "sites" for specific projects where you can discuss, store files, etc. This is an easy way to keep conversations targeted and not mixed on several different projects. All files stored in the Team hub are stored in SharePoint, so it's easy to find what you're looking for. You'll know your documents, presentations, spreadsheets and more are all securely stored.
SharePoint also makes it easy to collaborate on documents, projects and more. Team collaboration can be private or public (open to the entire company). SharePoint sites are easy to create and easy to use. And they're great for all departments—from HR and Project Management, to trainings and more.
Yammer offers a forum-like collaboration tool. Just create a Yammer group for a specific project and you'll find the group has access to a calendar, Planner, OneNote and more.
4). SharePoint
SharePoint is a versatile tool that makes it easy to collaborate on projects, assign tasks, organize and share files, and even communicate with the team in real-time. With SharePoint, you can even automate certain processes, track workflows and so much more.
SharePoint also provides you with a way to store and access documents. You can put together document libraries based on your company's specific needs. Create libraries for company departments including the Financial dept, HR, Admin, and more.
With SharePoint, it's easy to set access for departments, individuals, etc. so employees only see and access what they need. It's easy to keep documents confidential, etc.
SharePoint is a versatile application that will help your business to improve productivity. You control the data, who can access it, and more. Everything is stored in the cloud, safe and secure.
5). Cloud Storage & Security
With Office 365 you get built in security with compliance and privacy controls. Microsoft has built in enterprise-grade protection, so you can rest assured your data is safe.
In addition, you have full control over how employees access and use their devices. It's easy to restrict access, copying or saving from unauthorized apps and locations. You can set permission within the company or with team members who may be outside your organization.
You can see Microsoft takes security seriously. But they offer even more. If you're in an industry that has specific standards and terms, you'll find over 1000 security and privacy controls to more than 25 key compliance certifications.
For instance, if you're a government contractor working on a secure project, Microsoft provides the tools you need to be compliant with government standards.
6). Customer service
If you need help or advice, just contact Office 365 techs. They're happy to help and they'll walk you through issues until they see what's going on, then offer advice and information you need to solve the issue. This service is included in the monthly or annual subscription price and is available 24/7.
7). Cost Effective Service
With all of these great tools, you'll find Office 365 is a cost-effective service for your company. Microsoft offers various pricing plans, so you're sure to find the plan that fits your budget. You can also choose to pay monthly or annually, making this a flexible option.
Not only that, but consider all the tools you're getting with this service:
Office: the usual office install includes Word, Excel, OneNote, PowerPoint, etc. which can be installed on desktops, laptops and mobile devices. These can also be accessed via the web.
Collaboration tools: make it easy for employees to work together on projects, solve problems, work on documents and much more
Communication tools: your team will find it fast and easy to use the communication tools, including Teams, Yammer, etc.
Security & Compliance: all provided at the level you choose
Customer Service: reach out when you need help. You can chat with a tech directly in your browser, or they'll call you—whatever works best for you.
Various plans & flexible payment options: choose what works best for your company
What more can we add? Office 365 provides you with the services and tools to help your team become more productive. Why consider making the move to Office 365? You won't be disappointed!
Recommended Posts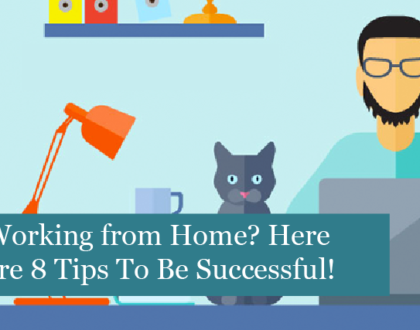 29th April 2020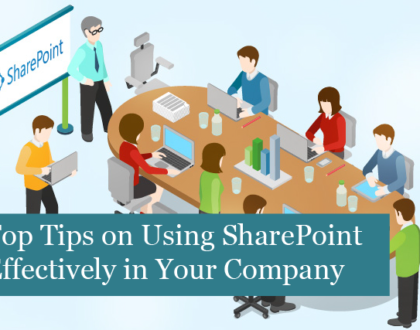 26th April 2020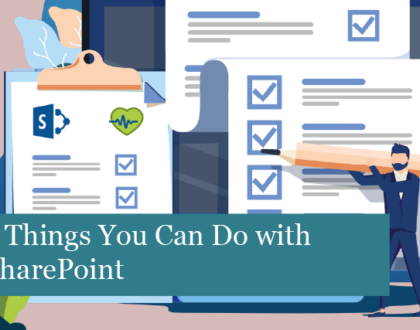 22nd April 2020