---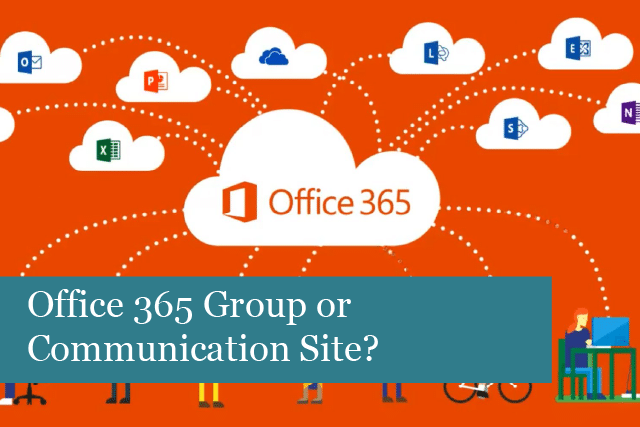 Are you wrestling with when or how to use Office 365 Groups or SharePoint Team Sites? If so, then join the group! Many people have the same question. It's confusing to know when to use a SharePoint site or when to utilize an Office 365 Group site.
Another common question we hear a lot is what's the difference between the two? They seem to be similar. Let's take a look at what each service is and what it does. After that, we'll discuss which service to use when.
SharePoint Sites
A SharePoint team site is great way to collaborate on large numbers of files and directories. The team site is like a hub that allows teams members access to content, helps them collaborate on specific projects. Communication within the team site is conducted through commenting on documents in real time or through the team chat feature.
Permissions for team member access are set up, with the site owner controlling and assigning access permissions to specific sites for each member of the team.
Sites are mainly used as document management systems; however, with web parts, sites can be even more functional. It's possible to add a calendar, task list and more through web parts.
SharePoint classic sites have also received a bit of an update. It's now possible to convert them from classical to modern pages.
On the whole, SharePoint sites require more management when it comes to site administration, metadata, oversight and security. Don't get us wrong, SharePoint sites are great, but not quite as flexible for collaborating with team members as Office 365 Groups.
Office 365 Groups
Microsoft released Office 365 Groups but didn't really draw much attention to this new service at the time. However, businesses soon found that the service offered them a better way to work together. Office 365 provides more flexibility and functionality when it comes to collaborating with a team.
With Office 365 Groups, you'll find it offers collaboration on documents, you can review team conversations and can even remove or add team members—it's easy and fast.
When you create an Office 365 Group, you'll find the following tools:
Email distribution list in Outlook
Group Calendar
Note-taking in OneNote
Task Management in Planner
Chat tool with MS Teams (this is not created automatically—you'll have to create and connect this manually to the Office 365 Group. However, when you create a new Team in MS Teams, an Office 365 Group is created automatically.)
SharePoint Site Collection
With Office 365 Groups, all of these tools are integrated along with SharePoint. One example—you can easily and quickly exchange files in MS Teams, and they're stored in a document library in a folder automatically created in SharePoint.
When to Use a SharePoint site or an Office 365 Group? 
Now we've come to that point of confusion—when should you use a SharePoint site or an Office 365 group. The answer isn't as straight forward as we'd like. It really comes down to what functionality is needed.
SharePoint sites, not connected to Office 365 Groups, are great for when you need to store documents and not much collaboration is needed. In other words, SharePoint sites make great DMS (document management systems).
Office 365 Group may be a better choice if your team needs to collaborate on a project. The added functionalities found in this service would make project management easier for the team.
Is It Possible to Use Office 365 Groups and SharePoint Together? 
Yes, you can use Office 365 Groups together with SharePoint. If you create a team, it will automatically create an Office Group, which connects users to additional tools needed for collaboration. In fact, both Office 365 Groups and SharePoint work better when integrated together.
And if you have a team that needs access to the same files, Office 365 can also accommodate this. After the employee group is created, the administrator needs to create an Office 365 Group with these employees. Then they can email withing the group and reference their shared calendar.
To Sum It Up
These apps can be used together or separately. If you'd like to use one or the other, then:
Use SharePoint Team sites when you: 
Need to store and share documents, images, and more, but don't need much collaboration
Use Office 365 Groups when you: 
Need to have an informal meeting on the fly
Have a small short project
Need easy, fast collaboration tools
Don't want the extra work of managing team sites on SharePoint
We hope this guide has answered some of your questions about the differences between SharePoint and Office 365 Groups and when to use them separately or together.
Recommended Posts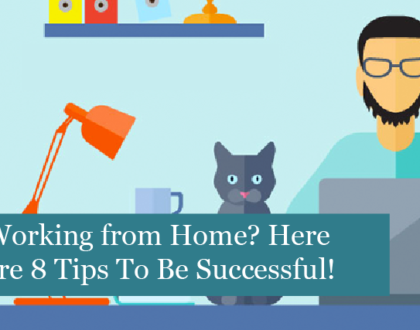 29th April 2020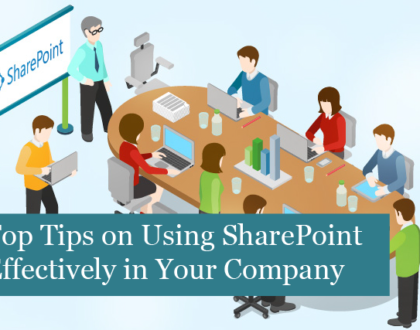 26th April 2020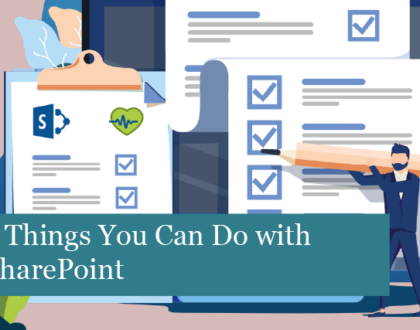 22nd April 2020