---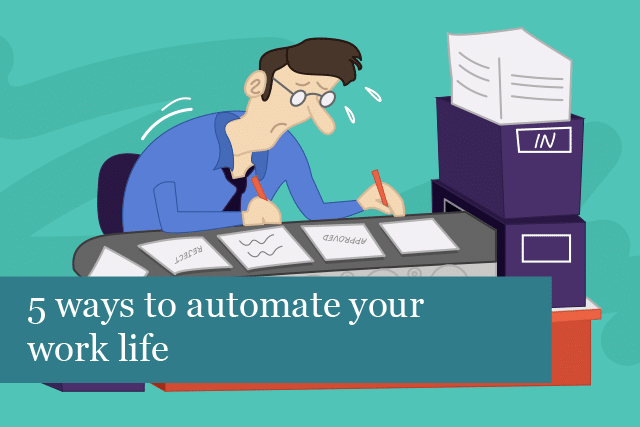 Although work can be engaging, interesting and rewarding, we bet at least 50% of your day is spent on email responding, follow up emails, scheduling, admin and other tedious and repetitive tasks.
While all of these tasks are vital for your business to keep growing, you've probably had so much practise that you could do them in your sleep (and that's probably what you want to do when faced with them!). Just imagine how much time you could spend on other arguably more important things if you were able to free yourself from time consuming administrative tasks.
Fortunately by automating your business you can do just that. There are many services and software available that can automate various aspects of your business. Here's a few that we think are worth considering:
Automating your social media
Manually posting to numerous social networks every day gets really old really fast. If you're managing your businesses different platforms then you'll know how time consuming this can be. Fortunately there are numerous tools out there that offer automated features that cut down the time spending tweeting quite drastically.
Hootsuite allows you to publish to all of your social networks at once, as well as schedule these posts in advance across a calendar interface. With built in link shortening and the ability to publish posts automatically at the best time, Hootsuite is a fantastic tool for eliminating hours from your social schedule.
Another useful tool for automating your social media presence is Crowdfire. Crowdfire goes one further in it's ability to curate your content – you're able to define a set of keywords and Crowdfire will suggest shareable content from across the web. Equally you can connect your website blog to automatically share new content to your networks.
Connecting your services
Zapier is an incredibly useful automation tool that allows you to connect your different services together. You simply create "Zaps" that take a trigger from one service and configure an action on another. Here's a few ideas for automating boring tasks for greater efficiency:
Regular emails: If you find that you're sending similar emails multiple times a month it's probably time to automate the process. Zapier has a number of built in functions, one being a clock. This means you can send regular communications to anybody. Why not set up monthly reminders to your staff when timesheets or other important documents are due?
Automated client on boarding: Are you still getting new clients on board manually by sending a welcome email, putting their details in your CRM and scheduling the project start? Instead set up an online form via Typeform and have Zapier do all of these things for you. Send out the personalised welcome email, diary an event in your Google calendar and add the client to your Trello board in one click!
Converting important emails to PDF: Do you accept project confirmation via email rather than physical signature? If so it's a good idea to keep a record of this somewhere. Setup a process whereby you automatically convert emails to PDF by labelling them with a certain label. Then save these PDFs to your favourite remote storage for safe keeping.
Managing leads: If you're fortunate enough to be drowning in leads and enquiries, organise them neatly and automatically in a Google spreadsheet by giving them a certain label in Gmail. This is perfect for passing enquiry information to your sales people or simply keeping a record of the deals you close and the deals you don't.
Connecting even more apps
Similar to Zapier but with more of an emphasis on devices, IFTT (If this, then that) allows you to create automated workflows.
The possibilities really are endless due to IFTT's wide range of supported apps and devices, but here's a few workflows you can create to immediately start automating your work life.
Automatically unmute your phone when leaving work, automatically track your work hours using your existing calendar, launch certain apps like Google Maps or Spotify when you leave for meetings and automatically turn on your office smart bulbs when you arrive in the morning – so much is possible with IFTTT!
Automating your administration
Microsoft Sharepoint comes packaged with some really useful automation functions designed to save you and your colleagues time.
Within the application you are able to create workflows – similar to an automated flowchart that takes out the labour, guesswork and variation from your work processes.
Depending on your needs as an organisation, these can range from collecting signatures, feedback, or approvals for a plan or document, to tracking the current status of a routine procedure.
You'll also find useful automation functions to handle things like contract approvals, content management, audit trails and lead capture/follow up.
Automating your customer relationship management
Another of Microsoft's flagship projects, Dynamics, also ships with some useful automation that'll support your marketing and customer relationship management organisation-wide.
In the first instance, Dynamics enables you to automatically score your leads in line with how many times they've opened and read your emails, visited and called you. The "hottest" leads rise to the top allowing your sales teams to focus on the customers most likely to convert.
Couple this with powerful automated "nurture campaigns" – where automatic workflows are triggered based on events (e.g. when a customer clicks on a specific link) – and you've got a really powerful marketing funnel that requires no oversight or management.
Along with the above, Dynamics also allows you to create email templates that dynamically populate with customer information for a real hands off but personal experience.
Final thoughts
There are so many opportunities to automate the arduous aspects of running a business that once set up will save you a significant amount of time and stress. If you are interested in finding out more about how Microsoft Sharepoint and Microsoft Dynamics can benefit your operations, we'd love to hear from you.
Recommended Posts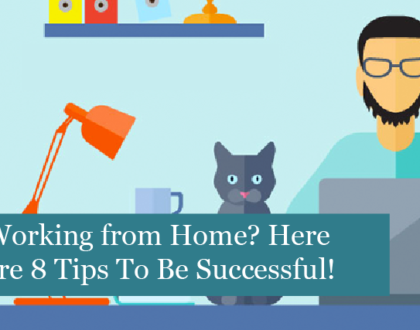 29th April 2020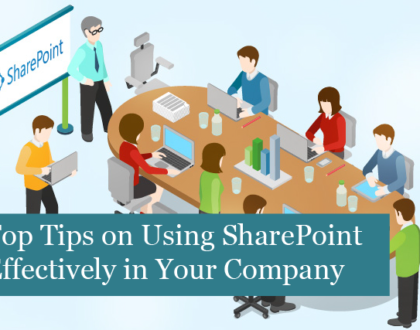 26th April 2020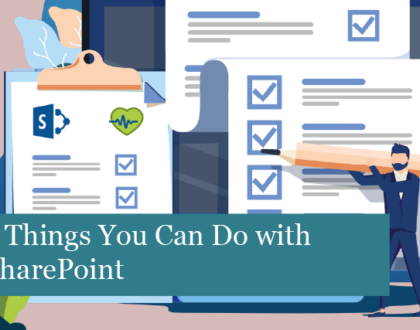 22nd April 2020