---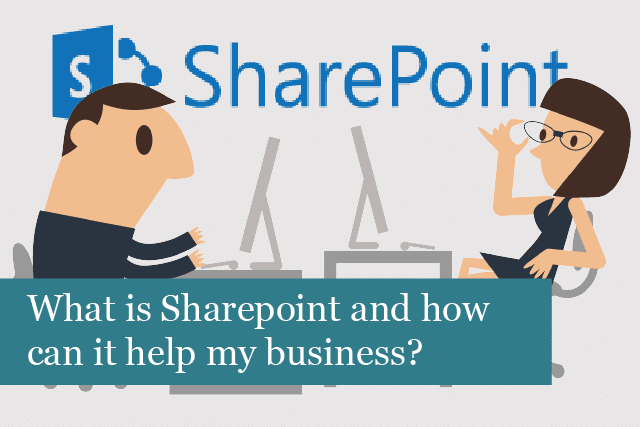 Sharepoint is one of those business products that everyone seems of heard about but nobody knows what it really does. When you do a google search on Sharepoint you come across business Jargon such as "Collaboration", "WorkFlow Mapping" and "Document Libraries". After you get past these terms you may find that Sharepoint offers you an opportunity to improve your business processes and the way that your team work together.
So in really basic terms, what is Sharepoint?
Sharepoint is a cloud-based Microsoft product that sits alongside Microsoft Office. Primarily it is used to help businesses of all sizes to manage documents but it is capable of so much more. Ultimately Sharepoint is a highly customisable tool that can be used to make your organisation more efficient.
Since Sharepoint is cloud based, all you need to access your platform is an internet connection. Sharepoint gives you the tools to create special web sites for projects or departments allowing staff to easily add and edit files. Use of these intranet portals can be limited so only relevant groups or departments have access to those files. This opens up possibilities for all sorts of flexible and remote working and improves your overall security and document management at the same time.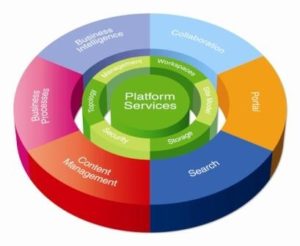 How Sharepoint can help: Managing documents
Standard businesses will generate lots of Word, Excel, Powerpoint documents. These will typically be stored on a Server on a mapped drive or on local c:drives on a PC/Laptop. Often you will be using USB sticks or removable hard drives to share documents and work on projects together.
Instead, Sharepoint helps you work with other people on projects, proposals and documents in one central file structure. SharePoint users can work on the same document from different locations at the same time. As an organisation, if you have multiple people working together on a tender, SharePoint would facilitate this kind of collaborative work. Permissions can be set so that only certain people or departments can access specific folders or files.
How Sharepoint can help: Communication
As well as managing your files, Sharepoint allows your team to leave comments on documents and chat in an online discussion board. Using SharePoint's powerful functionality limits the need for conference calls and confusing and lengthy mass e-mail threads.
With Sharepoint you can also create mini websites for internal individuals, teams, departments, projects, customers or external vendors. This allows you to focus your communication and files around specific teams or tasks.
How Sharepoint can help: Automating your processes
Perhaps the most useful feature of Sharepoint is the ability to create intelligent workflows to perform many menial tasks without your help. Although the way you create workflows is almost limitless, we find that most commonly businesses benefit from:
Holiday requests: Sharepoint can effortlessly automate the process of an employee making a holiday request, a manager approving this, recording it with HR and then updating the company calendar. What would normally take more than a few hours involving back and forth emails and 3 people can be completed automatically.
Expenses: Workflows can be modelled to allow staff members to enter and submit expenses for approval and payment. Sharepoint automates this process by collecting the information, automatically saving the form and sending an email notification to the appropriate person or team.
Document approval: You can also use a workflow to revise your document approval process. SharePoint can automatically send the file and an e-mail to approvers notifying them of their task. Once the approvers sign off on the file, SharePoint will send a notification e-mail back to you.
How Sharepoint can help: Organising and monitoring
Sharepoint also has powerful search features built in that allow you to search for content or people. Sharepoint can find specific phrases inside of document files as well as in file names so finding your content is effortless.
In terms of analysis, Sharepoint allows allows you to create dynamic dashboards and reports that are easily shared with internal and external team members. You can generate reports on all aspects of your organisation's Sharepoint activity.
Find out more
At Mansys we've worked with many organisations to develop Sharepoint solutions to solve operational issues. Through using Sharepoint, Mansys have developed intranet sites to make general information available to all staff. We've also worked with businesses big and small to create workflows that ensure document approval, collaboration and efficiency.
If you think you may benefit from a custom built Sharepoint solution, get in touch and we'll be happy to discuss your specific needs in more detail.
Recommended Posts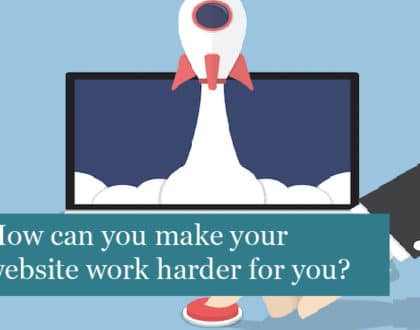 10th May 2019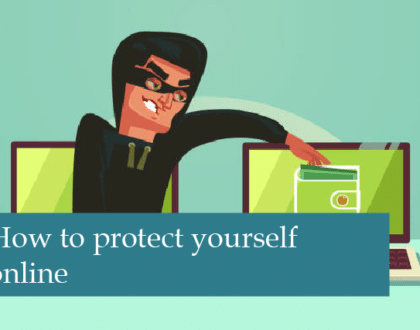 17th April 2019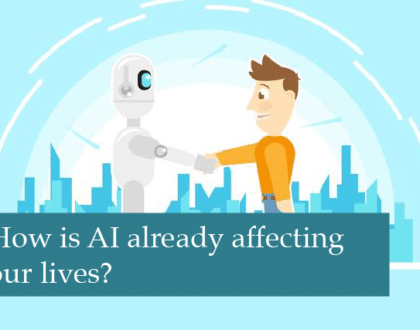 4th April 2019