---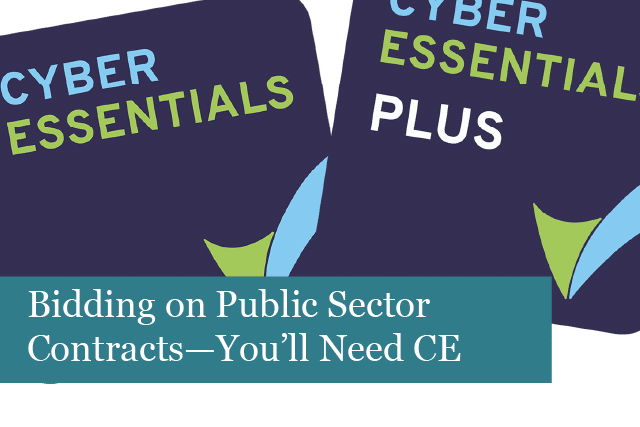 If you're a business that bids on public sector contracts, then you need to obtain Cyber Essentials certification. Doing so says you take online security seriously and that you're dedicated to protecting against online threats.
Many organisations, such as central and local governments, require that their suppliers have proof that digital security is a priority. This is where Cyber Essentials certifications come into play.
Consider these facts; according to the Hiscox Cyber Readiness Report for 2019, about one fourth of UK businesses don't take cyber security seriously. You read that correctly. In the same report, Hiscox found that in 2019, 61% of firms around the world reported a cyberattack, which was up 45% from 2018. Hiscox also reported that the average cyber attack costs a small business around £1,210, while medium-sized companies may need to shell out as much as £3,770.
These statistics should make it clear that it's now time to take cyber security seriously. In fact, if you need assistance with obtaining Cyber Essentials accreditation, there are grants up to £1,000 available to Scottish SMEs.
What is Cyber Essentials? 
This is a program backed by the UK Government with the goal of assisting businesses protect themselves against cyberattacks. This means an accredited business takes security seriously and has good practices in regards to the security of digital data.
The program also establishes the basics of security options a business needs to provide protection against cyber security issues.
How to Obtain Cyber Security Accreditation? 
The information covered in this program includes security of Internet connections, devices, and software. It also covers protecting against viruses, malware and regular security updates, along with protection of data and services.
This is formatted as a questionnaire that's easy to take in. It provides essential information on standardised cyber security practices.
Why Should You Apply? 
The reasons are many. But the main reason is your business will demonstrate that online security is a high priority.
In addition, your organisation will demonstrate that keeping customers and their data secure is essential. Your dedication to online security will set the business up to gain more business, too. This will mean increased revenue, partnerships and more. Customers and partners will rest assured your business is dedicated to staying safe from online cyber threats.
Not only that, but you'll benefit from your company being listed in the directory of other organisations that have obtained Cyber Essential accreditation. This means your logo will be seen in the directory. This is like free advertisement.
Who Qualifies for the Money to Gain Accreditation? 
The program is set up for sole traders and SMEs that have less than 250 employees and are registered in Scotland. And these organisations must be new to the Cyber Essentials accreditation program.
The grant is only awarded after successfully completing the Cyber Essentials process. This means you'll have to pay for the cost upfront; however, if you successfully complete the program, the money will be paid back to you. This amounts to £1,000, which will be returned by Scottish Enterprise.
The voucher scheme is available for applications until March 2020 and is only provided on a first come basis. The sooner you apply, there's a higher probability you'll be able to take advantage of this funding.
What Does the Process Involve? 
The process is painless and simple. All you have to do is fill out the questionnaire. Your company will then be scanned externally for any vulnerabilities in your security systems. The scan looks to verify the answers you've provided in the questionnaire. Mansys will support you through the entire process, and you can expect to be awarded accreditation once you've passed the test.
How Much Will the Voucher Program Pay? 
Each voucher may cover up to 100% of the cost of applying for accreditation. And each voucher is judged on its own. This is not a competition.
What are the Next Steps?
Mansys is certified for Cyber Essentials accreditation. We've helped many businesses of all sizes, both private and charitable, become accredited. We can help your company, too.
Just call us or contact us via email, and we'll get back to you quickly with the answers you need.
How to Keep Your Children Safe Online
The Internet is a fun place for kids. They can learn, connect with others, play games and more. However, there are many dangers facing our children online.
Some of the dangers include child molesters, adult content such as pornography, cyber stalkers, cyber bullies and more. These dangers are always present when kids are online, yet parents often fail to take precautions to keep their children safe.
Statistics that Shock
Did you know that according to 39 Important Internet Statistics, an article by Brandon Gaille, 95% of teens who use social media have witnessed cruel behaviour on social media platforms, and say they've seen others ignoring the mean behaviour.
In addition, 42% of teens between the ages of 6-17 years say they've been exposed to hardcore porn while browsing. 29% of parents allow their kids to use the Internet with little or no supervision. 1 in 20 children meet strangers online and then meet them in secret in real life.
These stats are shocking. Your kids could be a statistic without you even realising it. We don't mean to scare you but want to point out that your kids' online security is a real issue, one that needs to be treated seriously.
Parents Need to Monitor their Children's Online Activities
We understand it's impossible to track all of your kids' online activities. There are too many devices that allow easy online access. And let's be honest, our children often are better at learning how to use these devices in ways we've never considered. Add this to both parents working, it's impossible to monitor your kids online all the time. However, there are ways you can keep your children safe from online threats.
Online threats include pornography, sites on how to build bombs and use weapons, and more can be found on the web. The variations of these types of sites is probably more than the sands on a beach. We're pointing out the fact that the online world makes it easy for kids to be exposed to content that isn't meant for them. We're living in an age where even a simple Google search for homework answers can turn up objectionable content.
Additional threats include unsupervised chat rooms, where child predators pose as other children. They're able to make friends and gain the trust of their victims, who could be your kids. This happens every day.
Another huge online problem that kids face is cyberbullying. This is a bullying issue, but instead of it taking place in person, it happens online. The bully works to make their victim feel helpless, scared, sad, angry, frightened, and more. This type of threat can even lead to a child committing suicide.
The sky's the limit when it comes to the cyber threats kids face online today.
Recommended Posts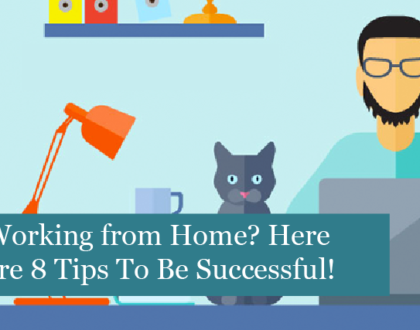 29th April 2020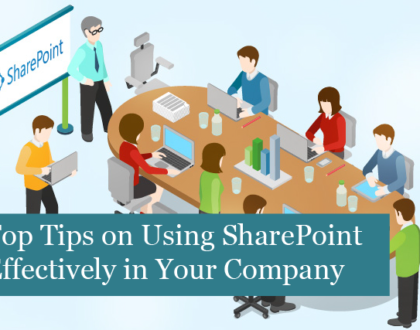 26th April 2020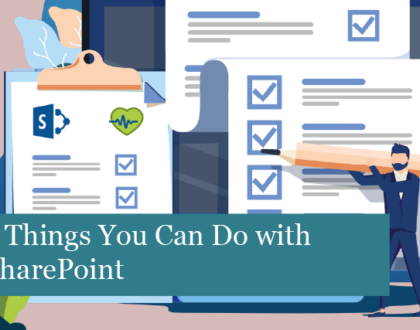 22nd April 2020