---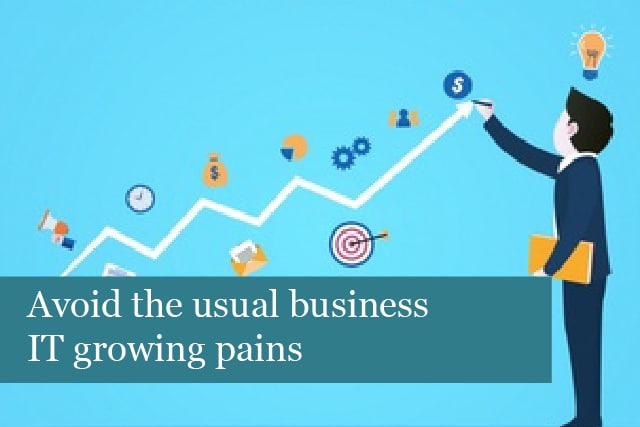 Maybe you're making the change from a small startup to a medium-sized business. As your business grows, perhaps you've had to take on more employees, made the move to a larger office, etc. As you grow, your IT needs will change. No matter the changes you're experiencing, your tech needs will grow and expand as your business evolves. 
Your technology and IT systems need to stay up to date in order to avoid security threats, keep up with competitors, and more. This will involve training staff and tech upgrades to keep you working as smoothly as possible and to stay prepared for tomorrow.
We've put together a few tips to help you and your business through the IT growing pains. 
1). Train Staff on Cybersecurity Issues
One of best things you can do to help your growing IT needs is to make sure staff are trained to on the security issues facing your industry and your company. All businesses are vulnerable to cyberattacks of all types—from viruses to malware, and more. Cyber attacks can put you in danger of data breaches and more. 
Train employees on what to watch out for including these examples:
Phishing attacks: this type of attack usually comes through emails which include links to websites that contain viruses, trojans, etc.

 

Social engineering threats: attacks of this nature are geared to manipulating people by exploiting the instinct to trust others. This threat can come through via personal or business emails. The email may look legitimate and may even look like it's from someone familiar. However, these fake emails are from cyber criminals who look to steal funds or sensitive data.

 
Keeping staff trained and aware of the dangers of malware and other attacks can go a long way in protecting your business at all stages of growth. 
2). Move to Business-Grade Cloud Services
Free services such as Outlook, Dropbox and others are popular options for small businesses. It's hard not to take advantage of their free services that may include handy calendars, email and file storage. However, upgrading to business-grade cloud services will be a better option for businesses looking to expand and improve their IT platform. 
Business-level services provide the security your business needs, offer consumer services that integrate with your IT platform, and more. 
Some of the free services do offer business-grade solutions for a small fee. These are worth exploring as your needs grow. You'll receive the same services you've come to depend on, but improved versions and larger amounts of storage in the cloud for documents and more. In addition, you'll have more control over the services with a business-level account. 
3). Update Your Backup Strategy
While consumer level backup services can be helpful when you're a small business, as the business grows and needs to accommodate additional computers, it will be necessary to upgrade your backup strategy…if you even have one. 
Do you have a backup strategy? If not, now's the time to put one in place. Consider the number of threats your business faces, including the on-going development of ransomware. What would happen if your company's attacked by ransomware? If you don't have a backup strategy in place, the business could be compromised due to hijacked files and the loss of revenue when your IT system is unable to operate. 
Consider a 3-2-1 backup strategy; your business should have at least three backups to restore IT functions and data. Even better is to have a cloud backup service in place before the unexpected happens. Your company's data is all stored in the cloud, and is encrypted to make sure it stays safe. 
With cloud backups, you can set the parameters for how much information is stored, what information is backed up and more. When something goes wrong, and it surely will at some point, your business will be protected. You'll be able to get back up and running faster with a cloud backup strategy. 
4). Cloud Accounting Services
If you're a small business, you may only need one computer for accounting. Maybe you do it all yourself or one employee has this responsibility. As you grow, however, the accounting may need to be done by more staff, making it even more necessary to ensure all data is secure. This is where cloud accounting services can help your business. 
When more people access the network (especially remotely), the network can be sluggish and slow. Some accounting programs only allow one person at a time to make changes. This can be a problem if several tasks need to be done in a specific amount of time. Data can also become mismatched on different machines, depending on which person has the most up-to-date version. 
Cloud-based accounting programs work to solve these problems and are easy to scale as your business grows. Plus, if there's a catastrophic outage of the network or a cyberattack, your accounting data stays safe and encrypted in the cloud. 
5). Keep Patches Updated
No matter your business size, make sure there's a plan to implement patch updates. Breaches occur when systems offer vulnerabilities, such as the lack of security patches. 
With a patch implementation plan in effect, you can be sure that all devices and software are updated to the latest versions and have the most current security mechanisms in place. 
6). Outsource IT Services
Another viable option is to outsource your company's IT services. An in-house IT department can be expensive, especially as your company's IT needs grow. To help scale your IT needs, consider outsourcing. 
Outsourced IT services have many benefits including: 
Lower running costs

More time to run your business and not manage the IT department

Gives your business access to the latest IT technology, without a huge investment

Increased productivity

And more
When looking to outsource IT services, look for well known service providers, make sure all pricing has been stated upfront to guard against hidden costs, and make sure the IT service provider ensures you have access to your data when you need/want it. Also make sure they adhere to the highest industry standards when it comes to data protection, etc. 
If your business is expanding, but you need to keep costs down, consider these tech tips to help you through the growing pains. 
Recommended Posts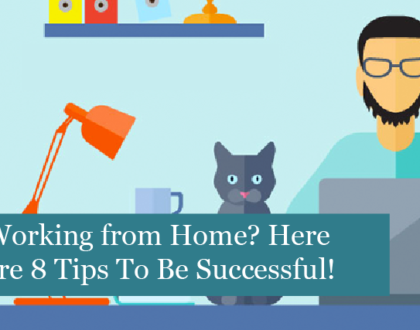 29th April 2020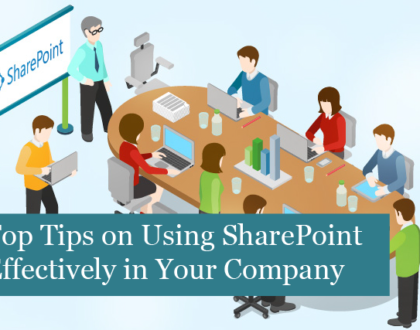 26th April 2020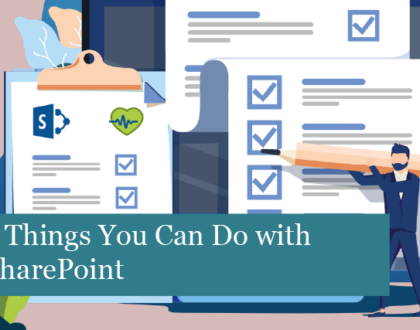 22nd April 2020