Some facts you may not know about Manchester
Manchester is the second largest city in the whole of the UK, after London.
Manchester also holds the record for many train-related firsts – First passenger train station founded, first railway to rely on steam power, first to be entirely double track throughout it's length and the first to have a signalling system!
Manchester was also the location for the first time an atom was split as well as the first ever modern computer.
Manchester also holds the title of "Best city to live in the UK" and has been awarded this over multiple years in the past decade.
IT Support Manchester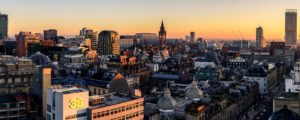 Quality IT support in Manchester by Mansys
So you've probably found us by searching for something like "IT Support Manchester" and we're glad to have you. Luckily you're in the right place if you are looking for IT services in Manchester. Mansys have a long history of supporting organisations big and small across the North of the UK and we'd love to bring you on board.
Mansys was formed in 2001 by a team of Microsoft engineers who formerly worked as an in-house IT department. We were convinced of the belief that SMEs and charities could outsource their IT and still receive the same care and attention you would receive from a dedicated in-house department. We still operate on this basis, providing flexible, affordable and scalable IT support to our happy clients.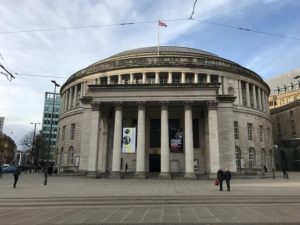 What you need: Flexible IT Support Manchester
We work in a modern industry but we pride ourselves on old-school values. We know that it's important to remove the jargon and complexity and demonstrate this in our fantastic customer service at all times. We promise to always provide you with the best advice, keeping your best interests at the forefront rather than ours. We truly value the clients that we work with and it is important to us whether you succeed – this is why we spend so much time getting to know your business so that we can align technology with your goals. If we promise you something we always deliver, whether that be a better technical solution or when an engineer will be on site to help with your IT needs.
Other than Manchester IT Support, what else do we provide?
At Mansys, we offer a comprehensive range of Manchester IT services to improve your efficiency and internal processes. This gives you more time to focus on running your core business.
IT Support Manchester – You know about this one already, but we thought we'd remind you!
IT Security – Compliance and security are serious topics and we don't take them lightly. We're able to assess your existing systems and networks to determine their strength against potential threats. If you're getting us involved at the beginning then we'll embed security and compliance from the outset. If you're involving us with an existing network then this is the first thing that we'll look at.
Telephony – Phone and IT systems normally go hand in hand. We're specialists at installing and managing VOIP lines and these come with so many benefits. Take advantage of lower running costs, simple configuration and management, flexible scalability and more.
Microsoft Dynamics – Microsoft Dynamics is a customer relationship database (CRM) that allows organisations to manage their communication with customers. We've had a lot of experience tailoring Dynamics based solutions to business based on their specific needs. This allows organisations to improve their lead prospecting and how long they are able to retain key business.
Microsoft Sharepoint – Sharepoint is basically a collaboration platform which integrates with Microsoft Office applications. Sharepoint is super flexible and can be used in so many ways to benefit business processes – there's a reason it is Microsoft's number one product! Allow us to help you identify any benefits your business can receive by implementing Sharepoint.
Training – To help you get the best out of your investment we can tailor training courses to suit your needs. The courses can be provided either at the client site or in our training rooms. If required we can provide one-to-one training to ensure you and your team are familiar with how to use any new technologies.
…and so much more! – Get in touch with us to discuss your specific requirements. We're certain we can find a solution no matter your technical circumstances.
Get in touch with Mansys today for all of your IT support needs
If you like what you have read, we'd love to hear from you – Get in touch today.