---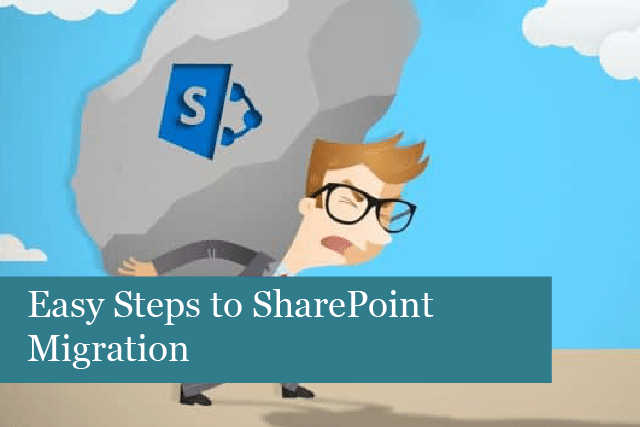 So, you've decided to make the change to SharePoint, but now aren't sure exactly how to begin. That's OK! We've put together this quick guide with steps and tips on how to easily and smoothly make that migration.
Why is SharePoint So Popular? 
Many businesses are choosing to migrate over to SharePoint, but why? What's so great about SharePoint? Let's take a look:
Lower IT overhead costs
Stronger security
Easier for collaboration
Old versions of SharePoint may not be supported any longer
Great way to consolidate and store documents and more—central storage
Great mobile access
Improved user experience
Highly customizable
Integration with MS Office
Document management
Allows for compliance (for example, contractors working with government agencies)
Overall, you'll find that SharePoint makes it easier to share documents, while managing user access (both internal and external). In addition, communication with team members is much faster and easier. Any type of document or content (including images) can be stored in document libraries and lists, which makes document management easier, too.
These are a few of the reasons companies are making the change to SharePoint. OK—now we're ready to move on to SharePoint migration steps.
SharePoint Migration Steps
Here are the steps you can follow to make the transition easier and smoother during your SharePoint migration.
1). Analyse: you'll need to first create an inventory of content, and then decide which content needs to migrate. This is a great time to do a little house cleaning. Make decisions on specific files that will move; you can accomplish this by assigning departments the job of sorting through all of their files. Files that are old, out-dated, or no longer needed can be discarded, while content that is needed can be moved to the SharePoint environment.
Next, you'll also need to plan your SharePoint design; in other words, what type of infrastructure will you need? Here, it will be necessary to consider what you want the site to look like. If this is a company site, it should include your branding, etc.
In addition, you'll want to make sure to choose a modern site, rather than a classic SharePoint site. The reason? You know how it goes—anything labeled "classic" will eventually go away. The modern site has more modern web parts, and is mobile-friendly, too, which will be important for employees who are working remotely.
2). Governance & Clean-Up: now you're ready for step two. Just what do we mean by governance and clean up? This is the process of organizing documents, creating tags to categorize them, etc. The goal is to avoid content overload and chaos. If your last environment or storage method was a mess, do you really want to carry that over to the new environment? We didn't think so! That's why this is a very important step when migrating over to SharePoint.
While you're sorting through files, creating tags & metadata, etc., this is also a great time to consider how to organize your business information. Do you have processes for different departments? What about products? These are some areas you can choose to classify before making the migration. This is also the perfect time to weed out duplicate content. It's all about content and information organization.
When it comes to governance, this is where you decide on who can access what. SharePoint allows you to set up policies that define processes, roles, rules and regulation for users. You can set the permission and level of access for each employee. So, take the time to determine who should access what and have this down before moving onto the next step. You might consider creating a SharePoint governance plan using an app such as Excel, then create a list of employees and what each employee can access, etc.
3). Test migration: now you're ready to do a test migration to SharePoint. Here, you'll want to choose which content, etc. Be sure to remember that there are some restrictions when it comes to data in SharePoint. File names can only be a certain length, there's a limit on characters used in file names, certain file sizes are limited, etc. You'll need to keep this in mind when you do the test migration.
When running the test, make sure to check that documents have all migrated properly, and that nothing was lost. This isn't too difficult if you only use a limited number of documents for the test migration.
4). Migration to SharePoint: here's the fun part—you're finally ready to do the migration to SharePoint! However, there's still something to do before the actual migration. You'll need to decide who and what to migrate when. Choosing to migrate everything at one time will end up in chaos and incomplete transfer of content to the new environment. Instead, create a plan of what content to move.
You may choose to move several peoples' content over at one time, or you may decide to move one department's content first. No matter how you plan the move, make sure it's logical and that it's done over time, rather than all at once. You'll be sorry if you try to move everything at one time—it will result in a mess.
5). Decommission & decompressing: once all your content has been moved to the new SharePoint environment, it's time to decommission your old site. But wait—don't do this without a plan. Again, it's important to have a plan in place before completely decommissioning the old site. It's also necessary to ensure the SharePoint environment is working correctly before you get rid of the old system.
Again, develop a plan on what will be decommissioned and when. Be sure to avoid doing so all at once, as this is quite overwhelming. A step-by-step approach will ensure nothing is left out during the process, and you'll avoid chaos.
Once everything is working correctly with the new SharePoint site, and the old site has been decommissioned, you can now decompress! You've made it through the process and have successfully completed the migration! Many congratulations!
By creating a plan and following our 5 steps for migrating your content to SharePoint, you'll have a new system to enjoy. No more chaos and no more lost documents, etc. when you make the move to SharePoint.
Recommended Posts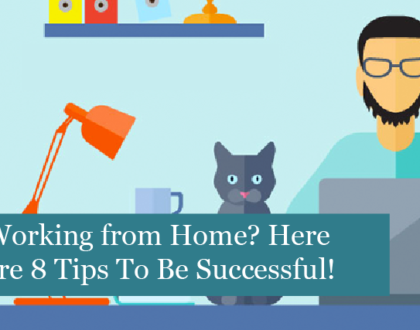 29th April 2020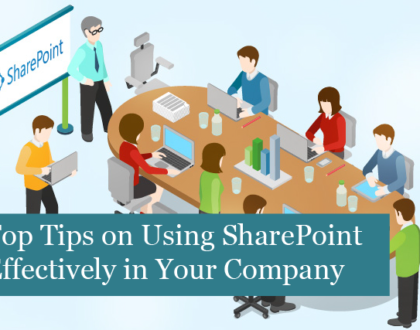 26th April 2020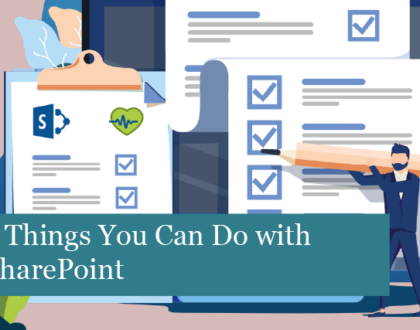 22nd April 2020