---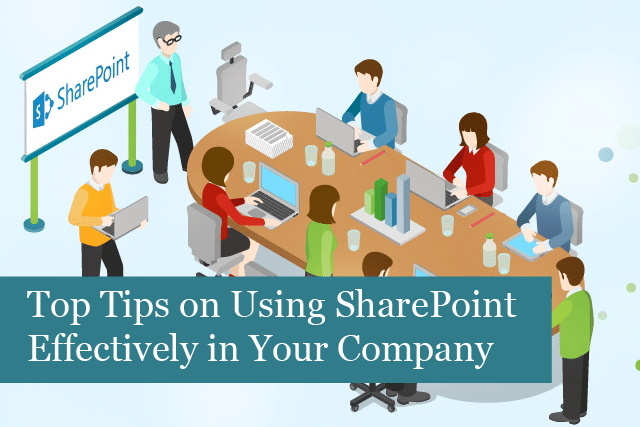 Microsoft SharePoint is a versatile cloud-based service that can be used by businesses of all types and sizes. The service can be used as a place to manage and store documents, used as a collaborative tool, and much more.
If you're new to SharePoint or even if you're a power user, read on to learn how to use this platform more effectively for your business.
1). Manage Documents Without Folders
One of the main functions of SharePoint is as a document management system. Rather than using the traditional folder system to store documents, SharePoint makes it easy to track each document and every change made to that document over time.
You're creating more than just a document—you're creating a document that has historic data attached for edits and changes made by you and others in the company. This is a more effective and efficient way of tracking a document.
2). Unique Document Names & Metadata Tags
With SharePoint, you have one place to store each and every document. Rather than searching through various hard drives, USB drives, DropBox, etc., if you store all the company's documents in SharePoint, they're relatively easy to find.
Start by giving the document a good title—one that means something. It can be related to the project the document goes with, it might be a tax document, etc. Make sure the name is meaningful and memorable.
Another nice thing—you can increase the searchability of your documents by using metadata to tag the documents with various attributes. When it comes time to search for the specific document, you can use the metadata tags if you can't remember the document's title. In addition, using metadata makes the search function in SharePoint more accurate and faster. This is especially true if you have hundreds of documents to search through.
3). Use SharePoint Alerts
This is a really nice function. Once you've set it up an alert, you'll be notified via email if anything changes in a library or a list. You can also receive notifications of updates to documents, a task, event, etc. SharePoint's alerts can even let you know of changes to the calendar.
4). Track Tasks
With SharePoint, it's also possible to track and assign tasks to team members. Once a task is created, it will automatically show up in the team's Outlook To-Do list. These tasks can also link to projects, making it easy to find out what tasks have been completed, or which are still open.
In addition, when a task is assigned to a team member, they'll receive notification of the new task. And each time a task is updated, alerts will be sent out.
All you have to do is create a central location for creating and tracking tasks for the team. It's that easy!
5). SharePoint Intranet
SharePoint is an excellent tool for collaborating with the team. In fact, you can create an intranet for your company quite easily. SharePoint allows you to:
Create a SharePoint home page, which links to all company intranet sites
Communicate with the team and across the company
Create document libraries and lists to manage content
Use web parts and pages to customize SharePoint for your needs
The mobile app makes it easy for the team to stay in touch when they're working in or out of the office
Easily search across the company for documents and more
It's possible to create a company blog, where team members can communicate with one another and share ideas with the team. You can even make these communications only viewable by those you give access to.
6). Manage Workflows
With SharePoint, you can also manage workflows and add automation to task sequences in a process. It offers a wide range of options to set up, maintain and run workflows. You'll find there are even some workflows already built-in and ready to use.
Some of the most common processes included in SharePoint are signatures, collection of feedback and receiving approvals. However, you can create other types of workflows based on your company's unique business needs.
7). Create a Company Wiki
Another way to make efficient use of SharePoint is to create a company wiki that can be used as a knowledge base for internal use. This can also be included as part of an intranet—there's no need to have two separate solutions. SharePoint includes the following tools right out of the box to build a wiki:
Wiki page library
Wiki library web parts
The option/capability to build custom lists
An enterprise wiki template
Some companies have chosen to use the company wiki as a knowledge portal. For instance, they've created a wiki to be used as an electronic handbook for all new staff. When a new team member is hired, they are required to read the entire handbook, and then signify they've read the entire wiki with a digital signature when they're finished. It's possible to set up the wiki for an admin to see what's been read or not, be notified when the employee has finished reading the content, etc.
Other companies have used the wiki to provide training materials to their teams/clients, or partners. SharePoint allows you to password-protect the content to make it more secure.
These are only a couple of examples of how to use the wiki. With a little creativity, you can come up with many uses of the wiki that would make your use of SharePoint more efficient.
8). Project Management
With SharePoint, you can also create a project dashboard to manage each specific project. The dashboard will show all the project elements including details, documents, tasks, problems, calendar, milestones, risks, change orders and more.
You'll have one centralized location where the team can check in on their assigned projects. It's also great for the project manager who can check on each project at a glance.
9). SharePoint Training for Team Members
You can make adoption of SharePoint easier and faster by training team members who will be using the platform on a regular basis. SharePoint offers many features, etc., which make it almost impossible for any one person in the company to understand it all. Training is imperative if you want employees to adopt SharePoint.
Efficient use of SharePoint is the goal—by using the cloud-based service effectively, your business will run smoother and more efficiently.
Recommended Posts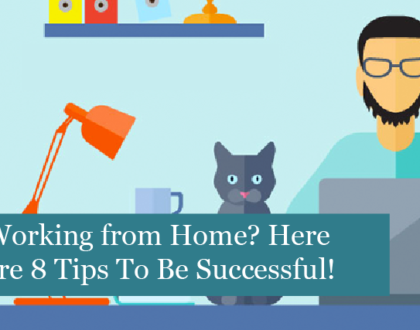 29th April 2020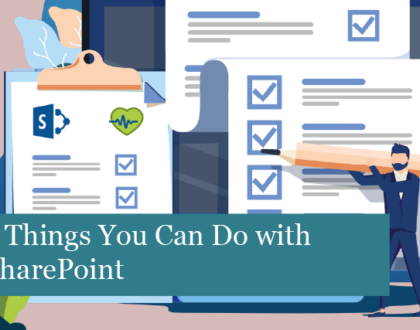 22nd April 2020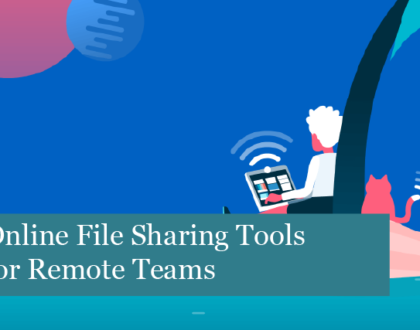 18th April 2020