---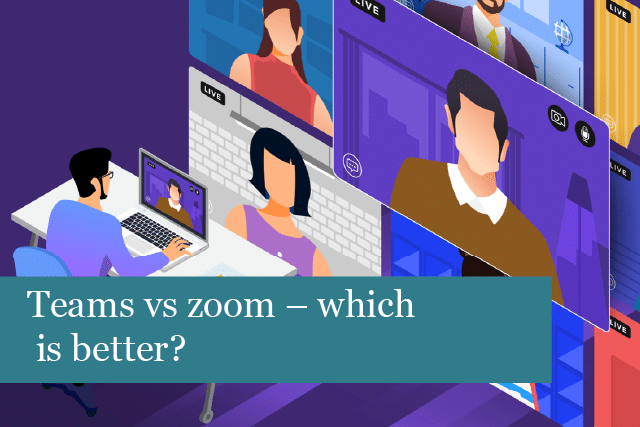 With the increase in teams working remotely, businesses have made the decision to take meetings and collaboration into the cloud. Skype for Business was once the top tool for organisations around the world. However, there are a couple of newly developed platforms that have overtaken this older tool. Plus, Microsoft is in the process of phasing out Skype for Business, which leaves businesses wondering which cloud collaboration tools to adapt next. 
Currently, the most popular cloud platforms for video conferences and team collaboration are Microsoft Teams and Zoom. These tools have become popular with businesses of all sizes, including freelancers and startups, as well as large corporations. When it comes to making a decision on which platform to choose, it's not always an obvious choice. In this article, we'll take a look at both Zoom and Microsoft Teams and what each platform has to offer. 
Microsoft Teams
Microsoft Teams combines collaboration and communication tools into one app. On this platform you'll find: 
Video meetings

Chats

File sharing

Calls 
All of these features combine to work with Microsoft's Office 365 platform. Teams easily integrates with Microsoft apps such as Word, Excel, PowerPoint and more. Teams makes it easy to collaborate with team members, partners and clients in any location around the globe. Not only can you hold video calls, but a team can work together live in real time on documents and projects. It's also easy for team members to talk privately on channels, making this app feel a bit like Slack. 
With Teams, you can have up to 250 people in one meeting. The paid version of the app makes it easy to share agendas before meetings, invite guests who are external to your organisation and even record meetings and sessions to review later. In addition, it's easy to set up a Teams meeting through Outlook. 
If your company already has an Office 365 subscription, then you already have access to Microsoft Teams. 
Zoom
Zoom has become the leader when it comes to video communications. As with Teams, Zoom is a highly popular communication tool for large and small businesses alike, along with being a favourite for individuals, too. The tool provides a cloud solution for: 
Video and audio conferences

Team collaboration

Chat

Webinars 
In recent months, Zoom has come under fire for security issues including "Zoom-bombing." However, the company has quickly responded to these security problems by adding more verification layers, creating a waiting room for video participants to be screened, and more. 
One of the reasons for the high number of users is because Zoom is very easy to use, and it offers a free version that includes a wide range of tools for video conferencing.  
Microsoft Teams & Zoom Comparison
These two apps both overlap, so we'll continue on with a closer comparison of these tools' features, integrations, UX and pricing. 
Features
Both Teams and Zoom allow you to create online meetings, collaborate, chat, call, share files and more. The main difference between these apps is the fact Teams integrates with Microsoft's Office 365 product. With Teams, organisations find this a tool that provides everything they need in one place. 
When it comes to features, Zoom's a little easier for everyone to use. Plus, there's no need to make the move from Skype for Business, Microsoft's legacy meeting app. 
User Interface
As noted above, many find Zoom to be much easier to use than Microsoft Teams. Those who have chosen Zoom say the interface is simpler to use and easier to navigate. Plus, those new to the app don't require much training in order to effectively make use of its features.
On the other hand, Microsoft Teams remains a bit more challenging for many users. It's necessary to learn how to use each of the tools integrated with the app, including channels and file sharing. It can also be more difficult to invite individuals to a meeting if they're outside the organisation. 
So, when it comes to user interface, the app that's best for your organisation depends on the functionalities required. For instance, if your business already has an Office 365 account, then you already have access to Teams. It's much easier to collaborate on documents and more all within the Office 365 garden. 
On the other hand, if your organisation isn't dependent on Office 365, then Zoom provides everything you need to easily hold video meetings and more. 
Room Environments
Both Microsoft Teams and Zoom offer room environments. For instance, each tool allows you to create a meeting and then have "breakout rooms" that allow a team to be in one meeting but have separate discussions in various breakout rooms. 
The free version of Zoom allows up to 50 separate breakout rooms. Both Zoom and Teams provide device management, mobile experiences, dual-screen rooms support and more. However, Zoom offers people counting and Teams provides proximity detection. 
Another difference is that Teams certifies hardware solutions, while Zoom certifies integrators and hardware providers. 
What About Pricing? 
Zoom and Teams each offer free versions of their tools, and both offer additional features with their paid plans. 
Zoom's free version allows for up to 100 participants for meetings; however, the free version of the app only allows for 40 minutes on group meetings. This can be a problem if your meeting needs last longer. When the meeting's cut after the 40-minute limit, then each participant must rejoin the meeting. Having said that, Zoom does allow for unlimited meetings between two people, and they provide online support and more. 
Microsoft Team's free version only allows for limited chats, collaboration, productivity tools, meetings, calls and security. There are also no administration tools in Teams and the tool doesn't offer access to Microsoft support. 
When it comes to actual pricing, Microsoft Teams offers a Standard Business plan for $12.50/user/month (with an annual commitment), while the equivalent Zoom Pro plan is $14.99. However, both tools offer similarly priced enterprise options: Zoom comes in at $19.99/month/host, and Teams is $20/user/month (with an annual commitment). 
Which is Best for Your Organisation: Zoom or Microsoft Teams?
As we said earlier, both tools overlap somewhat, which can make it difficult to choose which is best for your company. 
The easiest way to decide is on whether or not you're already tied into Microsoft's Office 365 cloud solution or not. If you are, then Teams provides a better fit when it comes to keep collaboration, files, and everything all in one place. 
However, if you're not tied to Office 365, and are looking for a simpler solution that's easy for everyone to learn quickly, then Zoom might be the best choice for your organisation. 
One last note, since these tools do overlap, you could even contemplate using both tools for your organisation. That way, you'll have the best of both worlds.  
Recommended Posts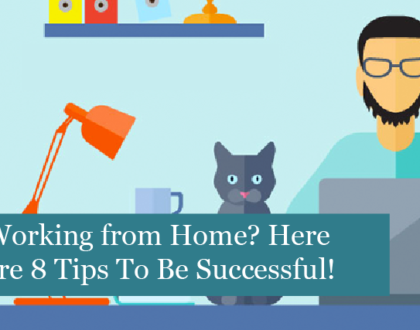 29th April 2020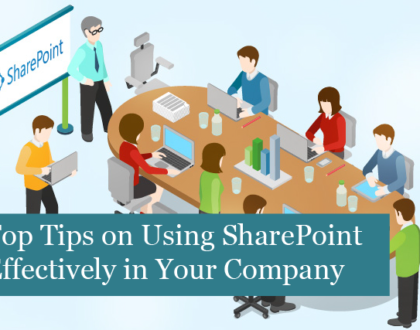 26th April 2020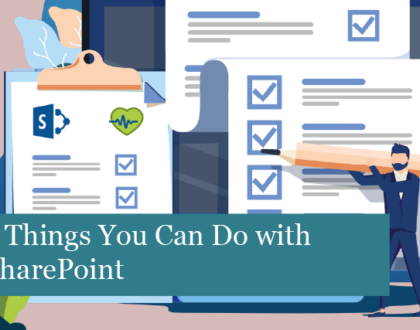 22nd April 2020