---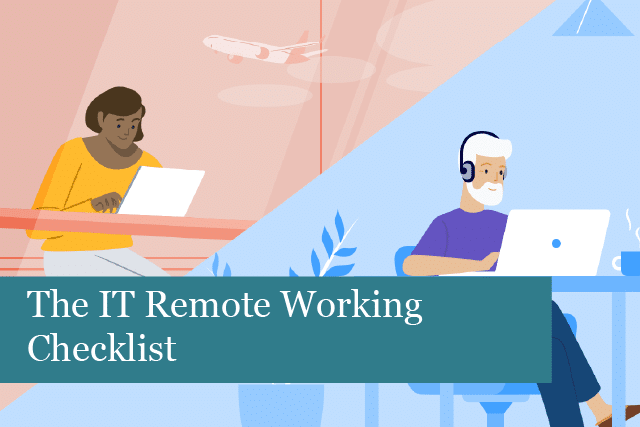 Many companies have started allowing their employees to work from home. Making the transition from office to working remotely can be challenging, especially when it comes to keeping your company's data secure. However, are some things you can do to ensure everyone stays safe and secure, even when working from home.
We've put together a checklist to help you and your employees deal with some of the more technical issues of working from home.
Security
Keeping your business safe from hackers is a high priority these days, especially with more and more people working from home. While you may have covered security strategies with everyone at the office, it's also important to educate employees on how to stay safe and keep company data safe when working remotely, especially if some will be using their own devices for work.
To keep everyone safe and data secure, follow these tips:
Make sure employees use only approved devices for work.

Employees should be instructed to keep their antivirus software up to date.

Remind everyone that they should avoid playing games, clicking on URLs, downloading and opening email attachments, and more.

It's also important to ensure that all WiFi passwords are secure on home WiFi networks, before being used for work.

Use multi-factor authentication to access company data remotely.

Everyone in the company should use a password manager; these are the best way to keep passwords secure and they can sync across devices.

Use encryption software to protect employees and business data. This type of protection is extremely helpful if an employee's device is lost or stolen. In addition, email and other forms of communication should use end-to-end encryption.

Remind everyone about the dangers of phishing and all the various forms this type of cyber attack can take.

Employees should also be reminded to avoid using public WiFi, as these are usually not secured.

Public charging stations can also pose a security breech, as these are sometimes used by hackers to gain access to sensitive data stored on a charging device. Employees must be educated about this type of data breech, too.

Document your company's security policy, and make this policy mandatory reading for all employees working from home.
Access to Data
Employees will need to access information and processes from home in order to get their work done. For this you'll need to consider how and where the data is stored. For instance, this could be in the cloud in SharePoint or similar applications. Next, you'll need to keep data regularly backed up, and have a plan in case data has been breeched by hackers.
In addition, you'll need to consider how employees access business applications, and how they can access the server or data remotely. Here, it's helpful to use VPN services that allow employees to directly access servers or cloud storage. And you may also consider services that allow them to have remote access of their work PC.
And don't forget to ensure that your company's network has been updated and patched, too. Outdated technology, networks that are using unpatched software are all more vulnerable to security exploits. This is one of the most important steps to take any time, but especially when more employees are working from home.
Home Office Set Up & Communication
Next, employees will need the proper equipment to work from home. To ensure security, it's best to provide employees with devices that are already set up with everything needed to keep them safe and secure. This will include antivirus software, a VPN, 2-factor authentication, and more.
If your company uses an internal phone system, will employees be able to access this when working remotely? Some services may be accessed from mobile phones and other devices; however, it may be time to consider such apps as Microsoft Teams (which is part of Office 365).
Microsoft Teams and similar applications allow for instant messaging with those in the company, with some applications even allowing outside contacts to be invited to use the service. This can be a great way to keep teams working together on a project, and stay in touch with clients and business partners.
Another great idea is to have a shared calendar. This way, everyone will be notified of upcoming meetings, who is involved in the meeting, who is off work/on vacation, and more. A shared calendar helps everyone plan their time and stay in touch with team members on important projects.
What about VoIP? Could this also be a solution for your remote employees? VoiP allows phone calls to be made over an Internet connection, rather than via phone. This way, employees won't have to use their personal phone numbers for work. The beauty of a VoIP service is that an employee could even have the business number and their mobile number on the same phone.
Each of these communication methods creates a secure way for everyone to stay in touch while working remotely. Not only can your teams stay connected, but clients and business partners can also be included. The best part is that all communications can be secure, keeping company data out of the hands of the bad guys.
Make Security Training Fun
When you mention security training to your employees, you may see some of them rolling their eyes and see a lack of enthusiasm. To gain their interest, make security training fun by turning it into a competition.
For instance, you can use prizes to help gain employees' interest in security training. Set up phishing simulators and see which team or individual reports the most suspicious emails. You can offer gift cards, lunch with executives, and more. Be creative and watch your employees become engaged with the training.
When it comes to employees working remotely, there are steps you can take to make sure everyone's on the same page when it comes to security. Do everything possible to educate and prepare employees to work from home. While no solution is ever 100%, you can greatly minimise the opportunities by following these tips to keep your company and employees safe from cybercriminals.
Recommended Posts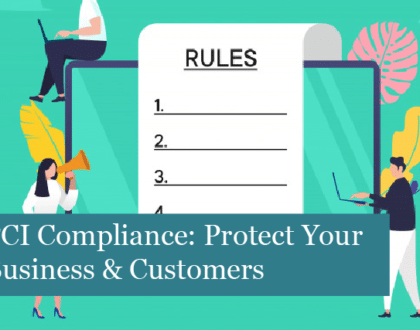 23rd April 2021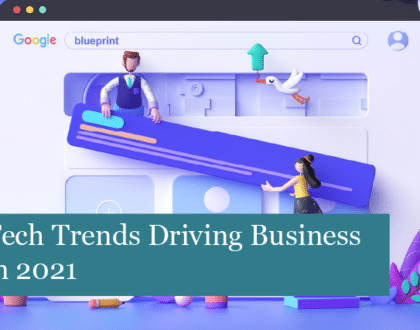 16th April 2021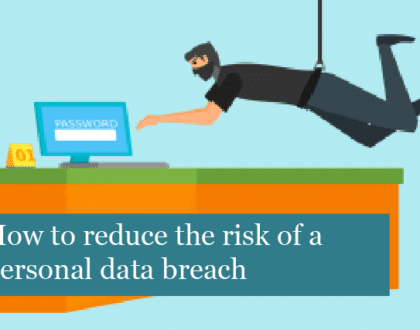 8th April 2021