---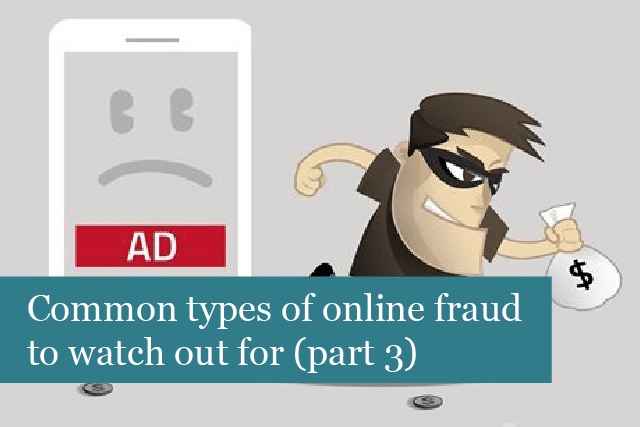 Recently we've written two blog posts (here and here) covering a range of the most common online fraud strategies over the past year. Since all good things come in threes we've decided to continue the theme and cover another 6 examples of cyber fraud to watch out for.
Fake tax warning for university students
Kicking off our list of 6 types of online fraud is a relatively new form of phishing scam that targets students specifically.
Fake emails are being sent using university addresses to appear more legitimate. These emails notify the recipient that they are owed money and encourage them to provide their personal information. Any links redirect to a dodgy website where these details are stolen.
Emails may be spoof branded as HMRC, gov.uk or credit card branding.
Remember if you are ever in doubt about these emails, look up the companies contact information separately and contact them directly. Never click on any links or use the contact details within the email.
Fraud targeting online gamers
With the rise of popularity in games like Fortnite, it hasn't taken long to see a corresponding spike in fraud targeting players. Over the past year there have been many resports of attempts by fraudsters to gain access to player accounts and create fraudulent charges.
The attempt works by advertising a web link via social media that promises to provide free game currency. When an unsuspecting victim adds their personal information the fraudster is free to create online transactions in their name.
Unfortunately this isn't the only way people are being targeted. Another scam involves asking for people's phone numbers and signing them up to premium rate subscription services and selling access to other gamer's account.
It should go without saying that you should never disclose your account details to anyone. If you are a parent of a child that plays Fortnite or any other popular online game, it's worth making sure they know to avoid these common scams.
The fake Sainsbury's refund email
Another reported current online scam involves an email claiming that the intended victim was overcharged on a recent visit to Sainsbury's and offers a gift card in compensation.
Unfortunately this is just another type of phishing attempt, aiming to get the recipient to click a link to a malicious website which attempts to defraud them.
If you receive an email from a well known high street name, it's always worth being wary of the sender. It's quite easy to disguise an email to appear legitimate, however most phishing emails contain poor formatting, spelling and grammar that can be used as a clue.
RSPCA premium telephone numbers
This devious little scam aims to defraud unsuspecting victims by tricking them into dialling a premium rate number (e.g. 0844 / 0845).
In this instance, the fake numbers are disguised as RSPCA's animal cruelty line and when dialled will redirect victims to the charities control centre. This means people don't know they've been scammed until they receive their next phone bill.
This scam is so widespread that when the charity conducted it's own research they found that 8 different scam sites were amongst the top 10 pages of Google.
Fake modelling jobs
Recently there has been a rise in the numbers of fake adverts being displayed on social media. Reports have been made about these fake adverts on WhatsApp, Facebook, Twitter and more.
Once an intended victim gets in touch the fraud is then carried on it two ways. Fraudsters may pressurise victims into sending an upfront fee to book a test shoot slot. Once payment is received the victim will never hear from them again.
Instead of disappearing, fraudsters may also actually carry out the shoot and in a few days let the victim know they've been successful. This is when they demand another payment to secure a contract. It is at this point that they then disappear.
Worryingly this scam is targeting both aspiring models as well as parents by creating adverts of supposed modelling opportunities for children.
Always carry out your own research prior to paying any type of advance and always be wary if you are asked to pay for a portfolio as most legitimate agencies will cover that cost.
Online fraud targeting jobseekers
Action Fraud has received reports across the past year of fraudsters targeting people searching for work by posting adverts for sales roles. Once a jobseeker has shown interest in the role, the fraudsters tell them that they will be selling foods on a company's behalf. Often this is cars or machinery but could be anything.
The victim is told they will use their own personal banking to manage the products and are required to make a down payment via an escrow provider to secure the products.
Unfortunately once this payment is made, the fraudster is never heard from again.
When making a large purchase such as a new car or machinery, always meet the seller face to face first and ask to see the goods before transferring any money. False adverts often offer goods for sale well below market value to entice potential victims; always be cautious.
Recommended Posts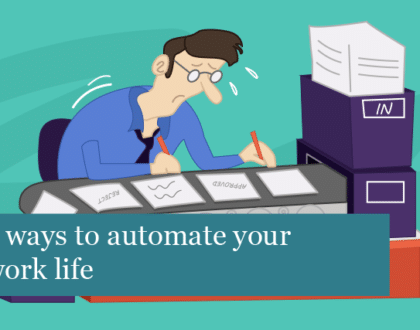 13th June 2019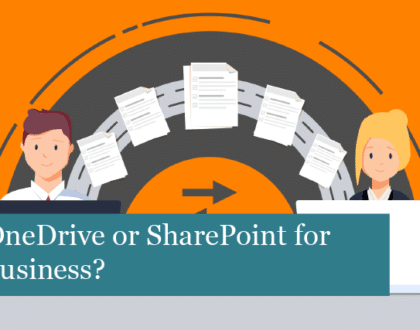 6th June 2019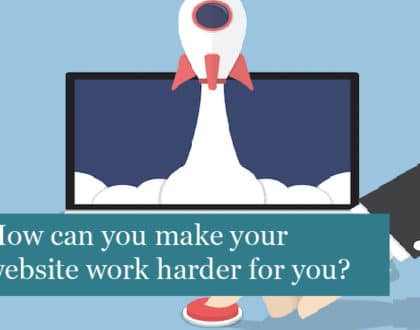 10th May 2019