---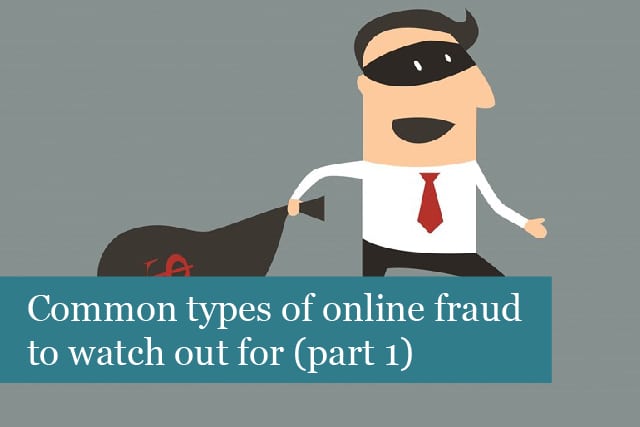 Attempts by fraudsters are evolving all of the time and the internet seems to provide endless possibilities for stealing your hard earned cash. Below we have listed the most common methods that fraudsters have used over the past 6 months – some are well known whereas others are more obscure. Raise your awareness and protect yourself from the following online threats:
Christmas Fraud
It seems that every holiday provides an opportunity for fraudsters to trick victims into handing over their money. With Black Friday fresh in our minds and Christmas fast approaching, it seems the festive season is no exception.
Action Fraud reports that people are commonly being defrauded on popular social networking websites and online auction sites, with purchases never arriving leaving family and friends with no presents to open on Christmas Day. Electrical goods, household items, computers and clothing are the most common items to never turn up, with iPhones accounting for 74% of all mobile phones purchased that turned out to be fraudulent.
Always remember if something seems too good to be true, it probably is. Don't ever pay for goods via bank transfer unless the recipient is somebody you trust. Never ever click on a link from an unexpected email and always use a strong, separate password for your email account.
Fake TV Licensing Emails
In September and October of this year, 2685 reports were made to Action Fraud about fake TV licensing emails. Victims who click on the link in the phishing email are directed to a convincing TV licensing website, which may lead to identity theft and loss of money from your bank account.
The emails almost exclusively use a headline such as "correct your TV license now" which encourage people to click through without thinking. Unfortunately when you reach the site you are asked to enter your personal details and all card details, allowing the fraudsters to easily drain your bank account.
It's important to know that with all phishing scams the last thing you should do is click on any links or call any telephone numbers included within. If you receive an email from a bank or organisation that seems a little dodgy, leave the email, find their official website via a new internet browser and contact them directly. All of these organisations will NEVER ask you to disclose passwords, payment details or personal information via email.
Oversharing On Social Media
A recent survey found that out of 2000 people, 39% have experienced fraud due to oversharing or poor privacy settings. The same survey revealed that 23% of people used social media to show off about their holidays and let their connections know about their life milestones such as buying a house.
All of this data combined paints a rich tapestry of your life, habits, routines and whether you are a good target for thieves. Posting your holiday snaps while away signals to everybody that your house is unattended and accidentally including your passport, letters or bank card in your photos also leaves you open to abuse.
Lock your social media accounts down to ensure that only the people you know and trust can view your profiles and think twice about posting "check ins" when you go out or abroad.
Impersonation Scams
New research indicates that a large percentage of people would willingly transfer money out of their bank accounts to keep it "safe". A staggering 30% of those surveyed would do so if requested to do so by someone they believed to be the police.
Whether you are contacted via email or phone by anybody who seems to be in a position of authority, you should never transfer money out of your bank account. Neither the police or any bank would ever request you to do so and therefore if you are requested to do this, it's likely that you are being targeted by a fraudster.
Computer Software Service Fraud
Computer software service fraud is now on the country's most reported top five frauds. The scam starts with a phone call, email or pop up on your computer stating that there is something wrong with your device or internet connection that needs to be resolved. There will either be a demand for payment to fix it or they will install software on your computer that allows criminals to access your personal and financial details.
Research shows both men and women are likely to fall prey to this scam, with an average age of 63. Over £21 million has been lost over the past two years. Sadly it is the vulnerable that are targeted with this method and therefore awareness is key.
Computer firms never send out emails or make unsolicited phone calls to help you fix your computer. Although firms do send out security software updates, they tend not to send out communication regarding them. Finally, computer firms never request card information to validate copies of software or ask for personal information.
Cryptocurrency Fraud
If you've dabbled with investment in popular cryptocurrency you'll likely have heard about various scams that exist. £2 million worth of losses were reported in June and July of this year alone.
Fraudsters advertise get rich quick schemes via social media or cold calls relating to mining and trading in cryptocurrencies. These criminals convince victims to sign up to cryptocurrency investment websites and to part with their personal and financial details and make an initial deposit.
In many cases victims make numerous deposits as per the request of the fraudster, to only realise they have been scammed once the site is deactivated and they are unable to contact the criminal.
It's best to avoid unsolicited offers to make money quickly, as if it seems too good to be true it probably is. Only invest through reputable organisations, and only after a good deal of research.
Final Thoughts
Always stay vigilant to the fraud attempts being made. You can read more about how to avoid becoming a victim to phishing attempts here. If you are a business and are concerned about your staff awareness or security of your network, get in touch.
Recommended Posts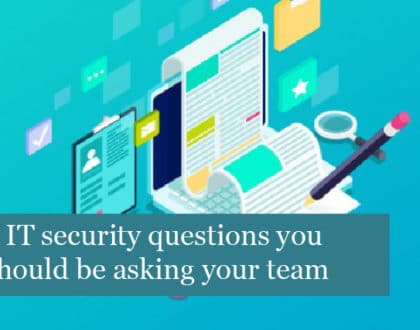 11th November 2019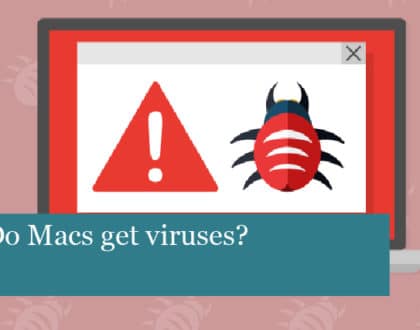 3rd November 2019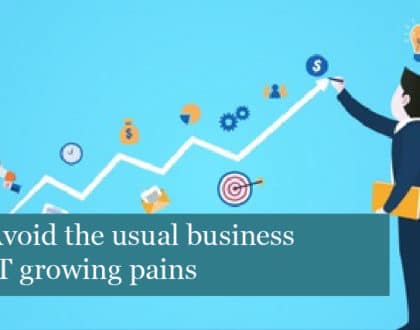 29th October 2019