---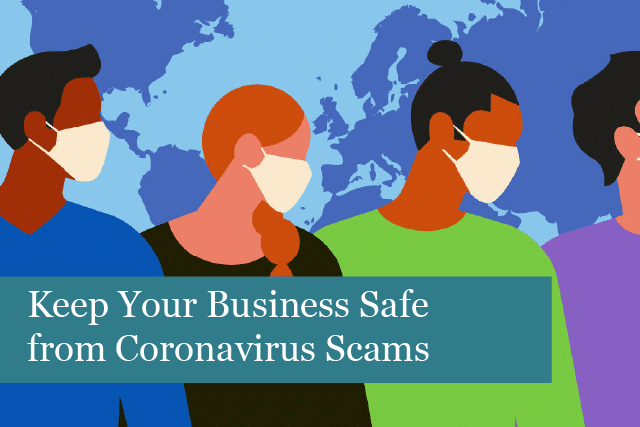 Scams, hacks, data breaches and more have become a way of life for businesses online. However, with the arrival of Covid-19 (also known as the novel coronavirus), scammers have developed new scams to take advantage of businesses. In fact, with more people working remotely due to the coronavirus, businesses are even more vulnerable to cybercriminals. 
According to the National Economic Centre, fraud reports in the UK dramatically increased to 396 in March. In the previous six weeks, there were only 105 such attacks against businesses. Experts have said that as long as the pandemic lasts, businesses can expect to see an increase in spam and other types of fraud. 
Fraudsters are targeting IT networks and stealing data, which makes clients lose their confidence in the companies they've always trusted. Loss of a network can take business operations down for days, or lead to complete closure of the business, depending on the cause of the disruption. 
This is all coming at a time when businesses are faced with the uncertainty of the global pandemic. Covid-19 has made it difficult to ascertain what the coming months will bring. For instance, it's difficult for many businesses to plan their cashflow, where money will come from, what details are needed now to keep operations going, and more. No one has the answers and there's much uncertainty as a result. 
It's at these times scammers and other cybercriminals believe they have the best opportunity to strike. It's easy for businesses to become targets and victims of cyberattacks. 
How Can You Keep Your Company Save from Coronavirus Scams? 
Rather than letting your business fall victim to Covid-19 frauds and cybercriminals, now is the time to make sure your IT network is safe and secure. Take control and keep the chaos out of your system by taking these steps to keep your company safe. 
1). Emails claiming information on Covid-19: don't open emails or their attachments expecting to learn something new about the coronavirus. Make sure everyone in your organisation avoids opening such emails, especially if they're working from home. For updated information on the virus, consult these resources: 
2). Emails and/or texts from HMRC, UK Government, or other official orgs: these emails or texts may request banking details so money can be directly deposited into your bank account. Or they may ask for a payment in order to receive large funds of money. The details do vary. However, if you are told they can't send the money now, then they're a scammer. For businesses and individuals who need help, you can find information from these resources: 
3). Don't click on offers for home tests kits or vaccinations: no country has come up with a vaccine or a cure for the coronavirus, so avoid clicking on any offers online or in emails, etc. that claim to have a treatment or a cure for Covid-19. 
4). Add an extra layer of security: for employees signing into your company's online cloud services, emails, and more, make it required that everyone add multi-factor authentication (MFA) to their accounts. This also applies to personal email & social media accounts. This protects online accounts from being hacked.
5). Don't give out personal information: avoid giving strangers personal information, whether that be via email, texts, or any other method. Scammers may try to obtain personal information as a way to gain access to online work and personal accounts. If in doubt, don't give them the information. Instead, contact the organisation directly to see if they were trying to reach out to you. Never give out personal information unless you an verify who is requesting it. 
6). Avoid responding to WhatsApp messages from your bank: cybercriminals are also using WhatsApp as a method to gain money. This scam usually involves a WhatsApp message saying the bank is having a problem due to the coronavirus. The message goes on to say that if you'd like to protect your money, then send it to a new bank account with alternative credentials. All you're doing here is sending money directly to the criminals' accounts. Don't do it. 
7). Loan deferments & other large payments: some scams particularly hitting businesses are loan or other large payment deferments. In this scam, a company may be contacted by an individual who says they're acting on behalf of your office's landlord. They will say the landlord understands how difficult it is for businesses right now and will offer a rent deferment. However, there's a catch. The person will say the landlord will defer rent, but only after your company pays a down payment. This could be up to 10% of your normal rent payment. Again, this is a scam and you must not agree to the pay the down payment. This money will only end up in the hands of scammers. 
8). Fake supplier websites: with businesses finding it difficult to source supplies and needing to find new suppliers to keep up with demand, it's easy to come across fake supplier websites. These sites will promise to have what you need in stock. Once you've paid for the supplies, the site (or the people behind it) just vanish. It pays to research all suppliers before you buy. It's important to make sure the website and the business are genuine before making a purchase. You can do this by reading reviews online, asking others in your company or partners if they are familiar with the company, and more. 
9). Invoice fraud: scammers will pretend they're your normal supplier and request that you pay using different account details. What happens here is the cybercriminals hack your supplier's network and gain access to the supplier's emails. When you receive the invoice and/or the request via email, it will appear legitimate. If your supplier requests you to pay into a different account due to the coronavirus, first contact the supplier directly to see if the message is genuine. It's always best to call your supplier—do not email or text. 
10). Delayed delivery scam: the scammer will pretend to be your supplier and explain that your delivery is either delayed or canceled due to the coronavirus. If this happens through email, the message may include an attachment that's supposed to contain new shipment instructions. This is another instance where you should not open the attachment. These attachments could contain malware. If you're asked to click on a link, avoid doing this, too, as it will lead you to a fake website that could deliver malware to your company's network. Instead, contact your supplier directly by phone to see if the message is legitimate. 
These are some of the most "popular" scams out there right now. Covid-19 has unleashed not only a pandemic, but an increase in scams and other cyberattacks. Keep your company safe by not responding to unsolicited messages, not clicking on link or attachments. Instead, always verify the information before taking any action. This simple step could save your company from complete disaster. 
Recommended Posts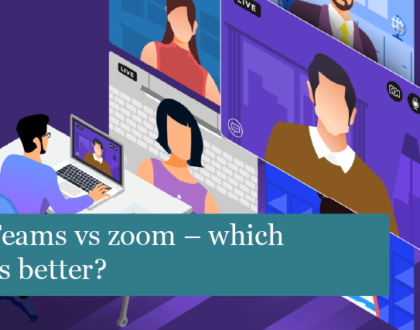 29th May 2020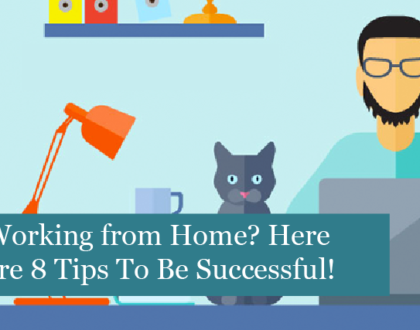 29th April 2020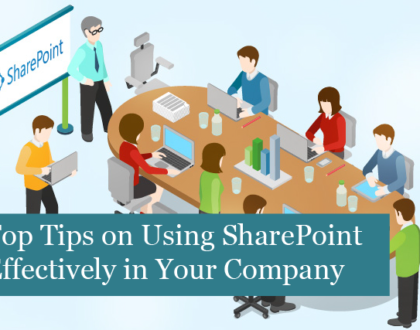 26th April 2020