Things you might not know about York
York is well known for being a centre for horse racing but not as many people know that there has been horse racing in the area since Roman times. There are many recordings of gatherings in the open spaces around the city.
An ancient law in York still states that it is perfectly legal to shoot a Scotsman with a bow and arrow on all days other than Sunday – although we're pretty sure this wouldn't stand up in court nowadays.
A study by the international Ghost Research Foundation also found that York is the most haunted city in Europe, with over 504 hauntings within the city's ancient walls!
IT Support York
We love any excuse to come to York because of the sheer amount of things to do, see and eat! It's not all leisure however, as we spend most of our time providing reliable IT support York to businesses of all shapes and sizes.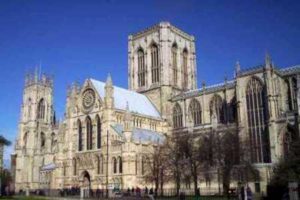 Mansys York IT support
We've been providing IT support in York and the rest of West Yorkshire for the past 14 years. This experience has taught us what common IT problems businesses face and how this impacts on their operations. We've likely come across circumstances and problems that you are experiencing before – this means we can work with you to quickly resolve these and allow you to focus on your core business. We provide reliable, honest and high quality York IT support.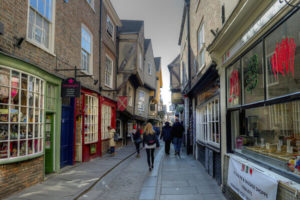 Why choose Mansys for your IT support York
We have both the knowledge and resources to provide top quality IT support in York. We like to think we're a bit different to your average IT support company. We take a direct and personal approach that gets to the heart of your current issues and actively supports your business goals. We're able to troubleshoot and resolve the majority of issues remotely but we don't hesitate to send out one of our highly skilled engineers if the solution requires a more hands on approach. We're confident that we can reduce your spend and provide a more reliable service than other managed service providers our there.
What specific IT services do we offer in York?
IT support – Much more than just IT repair, our IT support package gives you the peace of mind that you are protected 24/7. We tailor a package of support services to your needs, offering only advice that benefits you first and not us. Benefit from our onsite and remote response teams.
IT consultancy – Our vendor independent consultants can offer non-biased advice on a wide range of topics. These include infrastructure, data protection, IT security, cloud technologies and more.
IT security and compliance – Computer security and protecting data has increasingly become a headache for organisations. From viruses to ransomware and malware, hackers don't target an organisation, they prey upon and exploit anybody who is vulnerable on the internet. Mansys are here to simplify the process of compliancy and to ensure your organisation is protected against known threats.
Cloud solutions – Benefit from the cloud today by moving from your old local server onto reliable cloud based storage. This allows you to manage your documents more effectively and increase your collaboration and communication throughout your business. At Mansys we're well practised at managing the transition onto bespoke cloud solutions.
Microsoft Sharepoint & Dynamics – Both Sharepoint and Dynamics are powerful platforms that let you automate your business administration, collate customer information in one place and view powerful business intelligence dashboards. Start the conversation today!
Contact Us
Looking for IT support in Leeds? Get in touch with us to discuss your requirements in more detail