Some facts you may not know about Huddersfield
Huddersfield is the third largest council in the UK, covering over 250 square miles – 70% of this is green belt land.
Huddersfield is also the home of Rugby League. The town invented the sport following a dispute over payments to players in 1895.
Huddersfield was once a main exporter of textiles for many years, however nowadays Huddersfield is a major player in the creative industries, with website design overtaking all others as a number one export!
IT Support Huddersfield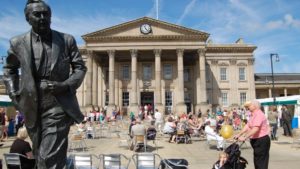 Quality IT Support Huddersfield
You've probably found us by searching for something like "IT Support Huddersfield" and we're glad you decided to click on our link. Although we have our headquarters located in Bradford, we're only a short drive up the motorway from sunny Huddersfield, with all it's glorious sites.
About Mansys
At Mansys we are all about modern technology coupled with old school values. This is why we believe we provide a fresh approach to IT support. We've built our business on good customer service, always providing the best advice for you (and not us), never talking in technical jargon, valuing our clients and their businesses, understanding your business thoroughly and working with you to reach your goals, solve problems and ultimately grow your business.
We truly care about how you use your technology to support you business. We don't just repair your equipment, we strive to get to know your IT systems better so that they do not hold your business back. Learn more about Mansys here.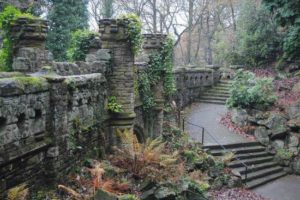 Reliable Managed IT Services in Huddersfield
Now that you know a bit about us, we need to talk about why you're here: Huddersfield IT Support. Since being formed in 2001 we have grown to provide quality IT support to businesses across the whole of the North, from Scarborough to Liverpool.
As a managed service provider we do not offer tiered packages. Our tailored support packages ensure that we are not only providing support on a daily basis, but working proactively behind the scenes to secure your networks, monitor the health of your systems and ensuring that your equipment, networks and systems all continue to perform. This gives you the peace of mind knowing that we have your back on a flexible monthly basis where your costs are predictable and scalable if required.
Other than Huddersfield IT Support, what else do we provide?
Now that you know all about our Huddersfield IT Support services, what else do we provide? Well, a fair bit actually.
Consultancy – We've amassed a lot of knowledge over the years and enjoy sharing this with everybody. Our qualified consultants can provide consultancy services on topics like Sharepoint, Dynamics, infrastructure, cloud technologies, disaster recovery and much more. We're vendor independent too which allows us to review and assess your needs on a non-biased basis.
Security/compliance – These days it's not enough to install antivirus and call it a day. More businesses moving online means more opportunities for malicious people to attack and compromise data. We can help with reviewing your network, penetration testing, user awareness training, anti-spam, anti-virus and compliance.
Cloud solutions – Benefit from the speed, flexibility and security of the cloud. Let us help you improve your processes, collaboration and more by advising on suitable cloud solutions that will best meet the needs of your organisation.
…and much more!
Get in touch today for quality managed IT Services
If you are in the process of searching for Huddersfield IT Services and have any questions, we'd love to help. Let us know by contacting us today.