Things you might not know about Halifax
The Halifax piece Hall's original purpose was to enable woollen handloom weavers a place to sell their "pieces" to merchants who travelled from great distances for the high quality cloth.
Halifax's very own John Mackintosh formulated the original recipe for toffee that went on to be the core of many chocolates we love today – Rolo, Toffee Crisp and Quality Street!
Halifax can also claim to be one of the first to use the guillotine, 500 years before the French used the tool.
We enjoy the history of Halifax – and of course we love providing reliable IT support to Halifax businesses too.
IT support Halifax
Are you searching for a managed service provider to help you with IT support Halifax? Although we're based slightly North of the city, we have the resources and technology to effectively support businesses based in Halifax.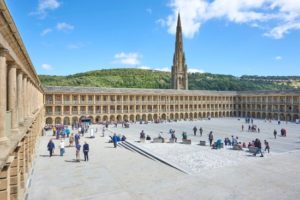 What do we do? IT support Halifax
We specialise in providing tailored, responsive and reliable IT support to businesses of all shapes and sizes across the whole of Yorkshire. With a specially trained team of engineers, we've worked with many organisations over the last 14 years to solve their IT related pain points and actively support the journey towards their goals – all for one inclusive monthly fee.
Are you reliant on a small IT support provider to manage all of your systems and equipment? Maybe you're running old hardware that is now affecting your business efficiency and processes? We work with every client to improve these areas of concern, creating peace of mind for you so that you know if anything goes wrong, Mansys will be there to help you.
We offer many different services to suit your needs, from Halifax IT support to telecoms systems, security/compliance, cloud solutions and more.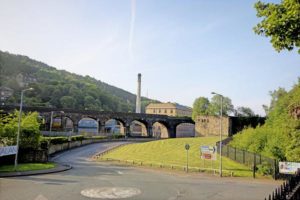 Why choose Mansys for your IT Support in Halifax?
At Mansys we specialise in providing bespoke IT support packages tailored to your organisation. Often we can reduce your IT costs through proactive management and resolve any issues that arise remotely, saving you time and worry. We understand that even the smallest fault with a single laptop can cause operations to grind to a halt, reducing efficiency, increasing stress and ultimately costing your business money. If we can't plan for an issue we promise to be there when things don't run perfectly, and resolve any issues quickly.
Get in touch
Are you looking for IT support Halifax? Get in touch with us to discuss your requirements in more detail. We'd love to hear from you.