---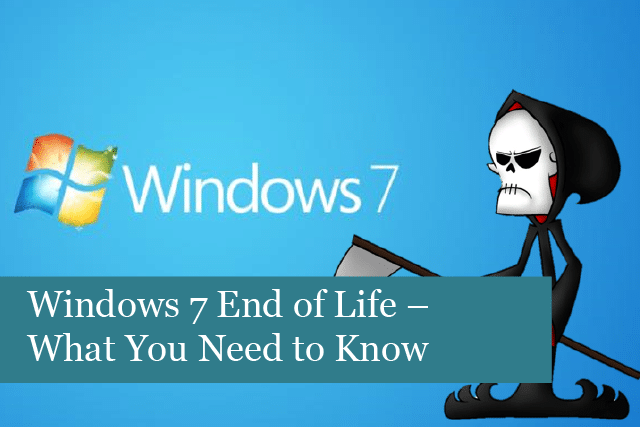 Windows 7 is still a highly popular operating system, used by millions around the world. It's been well over a decade since this OS came out, many still love this operating system. However, Microsoft has announced end of life Windows 7 after January 14, 2020.
Are you still using Windows 7? Then you may have questions about how this will affect you and your device. Why is Microsoft ending support for Windows 7? What does "end of life" mean and what do you need to consider?
What Does End of Life Mean?
This is the term that Microsoft has traditionally used when it's signaling that certain versions of the Windows operating system will no longer be supported. If your computer or laptop runs Windows 7, the device will still run. However, be warned that your computer will no longer receive security patches or technical support.
End of life is a serious term that you need to pay attention to, as it will affect your security and even the way some apps and devices may or may not work.
What Does End of Support Mean?
There are several types of support, including feature updates (generally every 6 months). These include security updates and feature additions (updates). In addition, Microsoft releases upgrades to the OS—remember the Windows 10 Creators Update, for instance (which is no longer supported, by the way).
Then Microsoft offers Enterprise and Education editions of the OS to have specific updates. In fact, they don't have to update quite as often, if they don't want to, as these updates are supported for longer periods.
So, end of support can be different, depending on the version of the operating system running on your device. Remember that Windows 7, all versions, will not be supported any longer come January 14, 2020.
Security & End of Life
End of life causes some issues, some of which can be serious. The main issue is the lack of security updates and patches. You can definitely depend on antivirus and malware tools to help shore up the security on your device; however, this is not a perfect solution.
Without regular security updates and patches, a hacker can easily gain access to your computer and wreak havoc. In fact, hackers sometimes wait for the end of life deadline, and then look for computer systems that can easily be compromised by using loopholes, etc. that haven't been patched.
This a huge problem, especially for the most popular versions of an operating system, such as Windows 7. This OS is still very popular and used on devices around the world. That's a hacker's paradise.
Software Developers & Hardware Companies Will End Support of Windows 7
With Microsoft setting the end of life deadline, software developers and hardware companies take this as a signal and end their support Windows 7, too. Look at it from their perspective.
Development of apps, software and hardware is a waste of time and money if an OS is no longer supported. Why? Because many people will go ahead and upgrade, rather than stick with Windows 7. Only those OS users who are diehard fans will stay with Windows 7.
From a business perspective, it only makes sense to develop and implement new apps, etc. for an OS that is supported and used by more people.
New Hardware May Not Work
Along with the end of support by developers and hardware companies, if you purchase new hardware, it may not work with the unsupported operating system. This is because no further updates will be made that help newer devices to work with OS. You won't have any hardware updates for peripherals, etc.
The current hardware you have will continue to work, but you'll be stuck with these. You won't be able to upgrade, as the new hardware, etc. will have no new device drivers to make them compatible with Windows 7.
Can I Keep Using Windows 7 After Support is Stopped? 
Yes, but consider what we've already looked at. Remember the operating system will no longer receive security or device updates. The OS will keep running, but you'll be taking a chance of being hit with some nasty malware, ransomware, a hacker finding a loophole to steal personal data, etc. Do you really want to take the chance that your credit card, banking information and more could be stolen?
If you choose to keep using Windows 7, then be sure to avoid using the device to access anything online where your personal information could be easily stolen. Think banking, online shopping, etc. Avoid using your computer for any type of activity that uses your valuable data. Instead, use other devices that are more secure, ensuring that the operating system has been updated and you have strong security in place.
What About Windows 10? Why Upgrade?
Why consider upgrading to Windows 10? Let's take a look at the reasons to upgrade:
1). Security: you'll have a more secure OS that includes Device Guard, Microsoft Passport and Windows Hello. Microsoft has also added ransomware protection and protection against other types of exploits and threats.
2). Regular updates: switching over to Windows 10 means you'll receive regular security and feature updates. These include bug fixes, fixing security issues and more. Your computer will be fully supported and you can count on these updates to make your device safer and more secure when online.
3). Enjoy other features: you'll have access to these additional features when you upgrade to Windows 10:
Universal apps: search for apps in the Microsoft store. Some are free while others are paid, but there's a wide selection available for you to review and use.
Touch screen: many computer screens are touch screens these days. With Windows 10, you can use touch on your desktop or laptop. This is especially handy if you have a 2-in-1 laptop (it doubles as a tablet).
Virtual desktop & timeline: forget what you were working on yesterday afternoon? Use timeline to help you find what you were doing, so you can get back to work! You can use virtual desktops to keep projects separate and more. It's easy to switch between tasks and projects, too!
As you can see there are numerous reasons to make the switch from Windows 7 to Windows 10. The main reason for upgrading is that you'll have a more secure system. Don't forget you'll also receive regular feature updates, too. We highly recommend you moving to Windows 10—don't wait for a major hack to help you make the decision.
Recommended Posts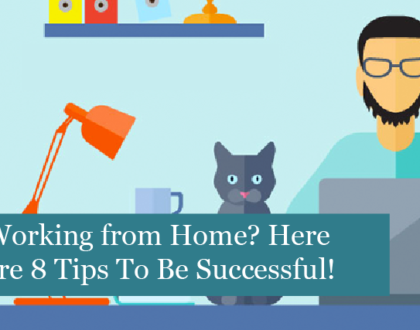 29th April 2020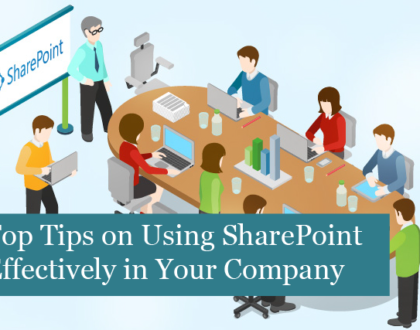 26th April 2020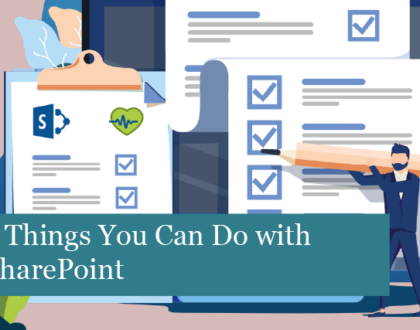 22nd April 2020