---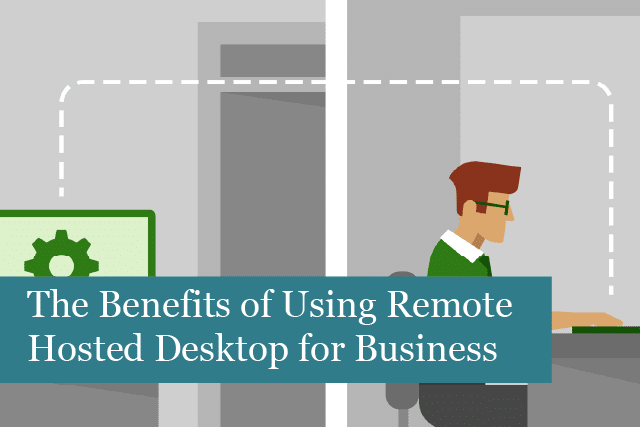 Times are changing, with many businesses making the switch from working in an office to working remotely. Even small- and medium-sized businesses are making the change. With these changes, it's become necessary to also make the switch from in-house technology and infrastructure to hosted services in the cloud. 
This is where remote hosted desktops are becoming a major business tool for companies of all sizes. No longer is it necessary to locally host software or have an in-house IT team & network. 
Remote hosted desktops are the answer to these issues. Everything is in the cloud including software, data, operating systems and more. In fact, while many people worry remote hosted desktops are more expensive, they save money. They provide a cost-effective solution even for small businesses. 
What is a Remote Hosted Desktop? 
A remote hosted desktop, also known as Daas (Desktop as a Service), is nothing more than a platform that makes it easier to work remotely. The technology uses what is called a desktop virtualisation environment, which is hosted in the cloud. Employees can access a virtual desktop from anywhere, on any device. This shared desktop environment is stored on servers by a third-party service provider. 
In other words, a remote hosted desktop is like working on your computer's desktop, only the remote desktop is in the cloud. However, this virtual desktop can be accessed from any device. For instance, if you're traveling, but forgot your laptop at home, you can still access your virtual desktop with a tablet or even a smartphone. The virtual desktop removes all compatibility issues. 
And most DaaS providers charge on a per desk basis and all data is kept secure in one spot, which makes changing to a hosted remote desktop a cost-effective solution for any business. 
Benefits of Moving to Remote Hosted Desktops
1). Pay for What You Need
With a hosted remote desktop, you pay only what you need. Most service providers offer several plans to choose from, which makes it easy to find a cost-effective plan for your company. Plus, the subscription plan makes it easy to plan a budget, as it's no longer necessary to increase the budget for maintenance on the in-house network, software upgrades and more. 
In addition, it's easy to scale your plan as needed. For instance, if you need to add on new employees, just increase the subscription as needed. When you have fewer employees, it's also easy to scale your plan down. Your business saves money by not having to buy and maintain equipment, software, or pay the salaries of an in-house tech team. 
2). Centralised Control
Another benefit of remote hosted desktops is that they provide a centralised system to manage changes and more. Businesses enjoy more flexibility and control over their operations. 
Administrators will find it easy and fast to onboard new employees. There's no longer the need to configure a device each time someone is hired. In addition, all apps are controlled from one place, and are ready to work on any device. 
And it's never been easier to make changes across company devices. Just make the necessary changes on one computer. The changes will automatically appear the next time each employee connects to the remote hosted desktop. It's that easy to have everything centralised and controlled from one location. 
3). Instant Data Backup
There are benefits to keeping your business data local; however, there are more downsides including system crashes, data breaches, natural disasters and more. Planning for such events is also expensive, and causes major downtime for your business, or worse, loss of essential data. 
With a remote desktop company data is always securely stored in the cloud. Even if your business is affected by a disaster and your office, devices and everything is destroyed, your company data will still be intact. You'll be able to get the business back up and running faster with data stored safely in the cloud. And if all the company's computers are destroyed or lost, you and your employees can easily and quickly access the remote desktop from anywhere with any device. 
4). Enhanced Security
Security is a hot topic these days. Many large companies have become the victims of cyberattacks and data theft. Just one security breach is enough to cause a business to fail. 
Not only that, but if you work in an industry that has compliancy requirements, you'll find it easier and less expensive to use a remote hosted desktop. 
With hosted remote desktops, security is included in the price of your subscription. Third-party service providers have large data centres to store clients' data with some of the toughest security measures around. Not only that, but their network is monitored 24/7, kept up to date and patched and more. You can rest assured your company's data is securely stored and guarded from cyber breaches and other issues. 
5). Remote Work is More Secure
Security is also improved when working remotely. With an internal network, businesses opt for all the security measures they can afford. However, there are still vulnerabilities in their systems that can be easily exploited by hackers and cyber criminals. And don't forget the security issues caused by lost laptops, tablets and smartphones. They are storehouses of your valuable business data. 
With a remote hosted desktop, you and your employees will have increased security on all devices. Administrators can easily monitor and control logins and multi-factor authentication. And when you need to remove an employee, it's easy and fast—just restrict their access. That's it. It's also possible to block certain sites or functions, and if a device is lost or stolen, criminals won't find valuable data stored there. The date will be kept safely and securely in the cloud, where they're unable to access it. 
Remote hosted desktops are a great way to lower business expenses, improve security, keep data safe all while having centralised control over many aspects of your company's systems and processes. Working remotely has never been easier than it is with a remote hosted desktop service.  
Recommended Posts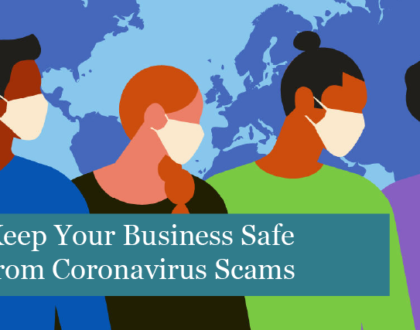 4th June 2020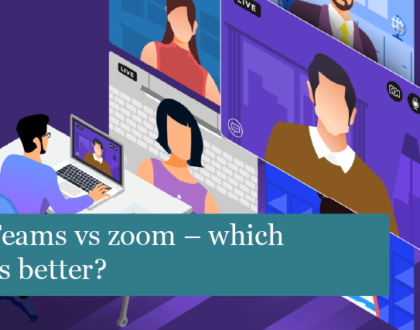 29th May 2020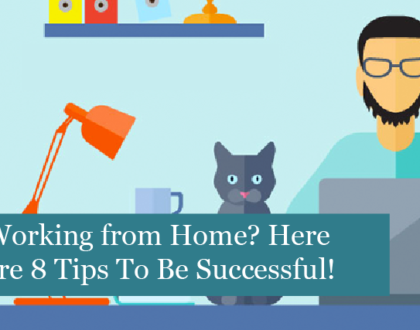 29th April 2020