IT support Bradford
We've been based in sunny Bradford for the past 14 years and have no plans to leave any time soon. During this time we've supported lots of different local businesses, charities and non profit organisations around their IT support Bradford.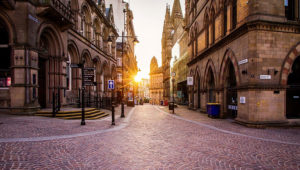 What we do – IT support Bradford
We've been proactively supporting businesses and charities across Bradford for over a decade. During this time we've transitioned countless companies to cloud storage, helped many others achieve Cyber Essentials Accreditation and installed many networks, telecom systems and telephony systems. We're proud to provide IT support Bradford in an honest, upfront and transparent way. We tailor our available services to solve your existing IT problems and support you to achieve your business goals.
We know that the smallest issue with a computer can cause your operations to become less efficient or prevent you from effectively managing your business. This is why we take a fresh approach to your IT support, proactively troubleshooting your network and equipment and resolving any unexpected issues that may arise quickly. If we are doing our job properly, you won't even know we're here!
IT installation in Bradford
We understand the unique challenge that Bradford presents when it comes to installing IT equipment. The beautiful old buildings are lovely to look at but can be a pain to connect. Fortunately through experience we are already aware of these particularly pain points and can navigate these from the beginning. We'll have no problem installing your networks, configuring your servers and connecting your entire building to the internet.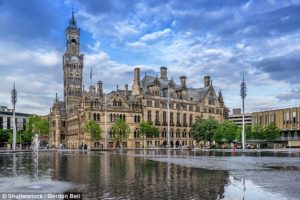 Why pick Mansys for your IT support Bradford?
We like to think we're a bit different to your average IT support company. We take a direct and personal approach that gets to the heart of your current issues and actively supports your business goals. We're able to troubleshoot and resolve the majority of issues remotely but we don't hesitate to send out one of our highly skilled engineers if the solution requires a more hands on approach. We're confident that we can reduce your spend and provide a more reliable service than other managed service providers our there.
Get in touch
Are you looking for IT support Bradford? Get in touch with us to discuss your requirements in more detail. We'd love to hear from you.
Things you may not know about Bradford
At one point the UK's wealthiest city, Bradford is still home to the headquarters of Morrisons, Yorkshire Building Society and Safestyle UK (we know you've seen the adverts!). Once an international hub for the textiles trade, particularly wool, Bradford is still an attractive city to do business, with strong links to the rest of the country via car, train and plane.
What to Look for in a Managed IT Support Provider?
Businesses grow, and their technology requirements grow right along with them. As a result, companies find that as they scale, they may need the assistance of a managed IT support provider.
Managed IT support services can work alongside your in-house IT team or completely manage the network, servers, computers, and data management. Finding the right partner to manage your IT requirements is crucial to the overall success of your business.
What to Look for in Managed IT Support Provider
If you're new to managed IT support services, you may not be sure what to look for in the right partner. So we've put together a short list of the top qualities your IT partner needs.
Fast Service & Response Time
The right managed IT support provider needs to respond quickly to your company's needs and issues. Look for an IT provider that does not forward calls to a call centre. Instead, they should have a team available at all times to respond quickly.
And remember to look for providers that offer a guaranteed response time.
24/7/365 Availability
Your company computer network is always running. For this reason, it's crucial to find a managed IT support provider that offers 24/7/365 availability.
Disaster Recovery Planning
Is your company prepared if disaster hits? What would happen if a weather or other disaster strikes? What happens if your network experiences an outage or is hacked? If you don't have a disaster recovery plan in place, your business could suffer.
The right managed IT support provider can help you plan for when things go wrong. They can develop a plan that protects your valuable data while ensuring your company can recover from any type of disaster.
Onsite Maintenance & Support
Your managed IT support partner should also be available for onsite support and maintenance. A local provider is usually the best choice. You can rest assured of fast service and usually receive the best service possible.
Daily Backups & Cloud Services
The right managed IT services provider must also provide consistent, automatic backups. What's more, they should back up to a remote server for increased safety of your company's data.
Proactive Maintenance
Look for a managed IT support provider who offers proactive maintenance services. A proactive approach uses remote monitoring to spot and prevent issues from becoming major problems. Significant problems can lead to lengthy downtime, data loss, and more.
So, make sure your managed IT support partner offers proactive maintenance that avoids major issues and keeps your company online.
Managed IT Support & Your Industry
Choosing a managed IT support partner who understands your industry and company is crucial. No one solution works across all industries and organisations. Instead, your company requires unique strategies to help it grow and thrive.
When your IT support partner understands your company's needs, you can expect them to have knowledge of specialised software and regulatory compliance required by your industry and business.
When you choose the right managed IT support provider, they will keep your business up and running. Then you can focus on scaling the business, knowing you have a trusted partner dedicated to increasing your company's resilience and success.