---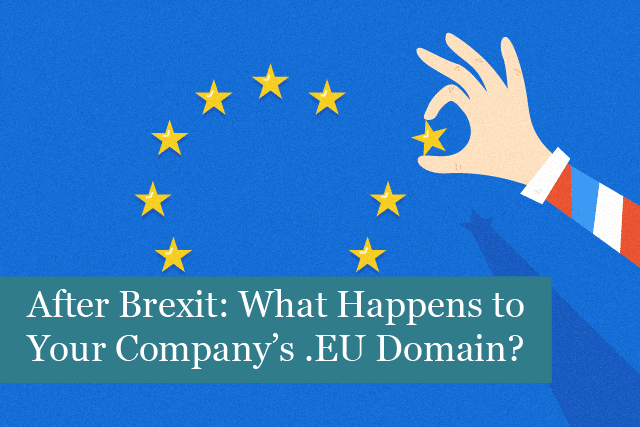 On January 31st 2020, the UK left the European Union, and now has entered what's being called a "transition period," as the parting is in progress. The transition period is set to last, for now, until much later than the anticipated December 31st 2020. 
As part of the Withdrawal Agreement between the UK and the EU, it's been stipulated that UK residents and citizens can maintain their current .eu domain names through the transition period. This is set to change, however, once the transition period ends. 
What does this mean if your company has a .eu domain name? It means that your registered domain name will no longer be legally viable. In other words, you will not longer be able to use the .eu at the end of your domain name. However, there are some conditions that may apply, which may mean you can retain your .eu domain name. 
So, what should businesses do next with their domain names? Before we look into that, let's take a look at what the EURid has said about plans for the UK's exist from the EU and .eu domain names. 
The Rules for Keeping an .eu Domain 
EURid, the registry manager of the .eu country code for top-level domains, has said if you or your business meet these conditions, then you can own a .eu domain: 
You must be an EU citizen, no matter where you live

You can be a resident in the EU or EEA

Your organisation or business is established in the EU or EEA
What does all of this mean? It simply means that .eu domains are only for people or companies/organisations that have an EU address. When the transition period ends, if you are a UK resident/citizen or an organisation and don't have an EU address, then you won't be able to keep the .eu domain. 
On the other hand, if you do have an EU address, then all you have to do right now is update your domain registration with your EU address. This way, you'll be able to keep and use your .eu domain without any problems. 
For UK citizens/residents and business/organisations that don't have an EU address, at some point in the future (which is still in under negotiation), the domain name for your website will be deactivated and removed from your account. 
Recommendations on What to Do 
First, understand that you're not alone. There are approximately some 300,000 UK business and individuals who have .eu domains. Many are being affected by the UK leaving the EU. While this may mean major changes for your personal and/or business websites, there are some things to consider before making any changes in regards to your domain. 
1). Does your company have an EU postal address? If so, then you can use this to maintain your domain. All you have to do is to go your registrar's website and update your contact information. Change the address to your company's EU postal address. Then you can maintain the .eu domain. 
2). Do you have a subsidiary with an EU postal address? Then you might consider transferring ownership of the domain name to them. For specific information on transferring ownership of a domain, please contact your domain registrar. They will have the information you need to make this transfer, and ensure it's done in the right way. 
3). Consider becoming an e-resident of Estonia. This may sound a bit strange, but remember the country is a part of the EU. Estonia allows e-residency for individuals and businesses, which includes a government-issued digital ID and access to the country's digital business environment. This is a great option for digital nomads, freelancers, startups and digital entrepreneurs who would like to maintain their .eu domain. It's also an option for UK companies to start a company in Estonia, and have an EU postal address, which would allow them to keep their .eu domain. You can find all the information needed to apply on their website. 
If you, your company/organisation aren't able to provide your domain registrar with an EU address under one of these schemes, then it won't be possible to keep your .eu domain. 
Consider Selling Domain to a Competitor
While you may not be able to keep your domain, there are some other things to consider. For instance, if you can't retain ownership of the domain, then why not consider selling it to a competitor? They may be able to enjoy some of the values that go with the domain. 
While this may not seem optimal for your situation, it is a way to make some money from the name you've built. However, if you do decide to go this route, be sure to consider ways to protect your company's intellectual property. 
Buy a New UK Domain & Migrate Your Site
If the preceding options won't work for your circumstances, then the last thing you can do is buy a new .com or .co.uk domain to replace your current .eu domain. This should be done as soon as possible. 
First you want to avoid the issue of cybersquatting. This is done when someone buys a domain name that could be used by an individual or a company/organisation. However, the cybersquatter has no intention of using the domain. Instead, they try to sell the domain to the individual or company and make a huge profit. This would be a very uncomfortable situation. So, it's best to buy a new domain as soon as possible. 
Once you've bought the new domain, it will then be necessary to begin migrating your website to the new domain. This can have a direct impact on your website traffic. So, it's imperative to let site visitors know about the change and it will also be necessary to get the word out through other methods including across your social media platforms. And it will be necessary to make the proper changes to your SEO—which is another important part of the migration process. 
We understand this can be a challenging if you need to change your domain. However, making the change as soon as possible will be a huge benefit to your company. The business will be able to help site visitors, clients/customers and partners make the move to the new domain now, rather than at the end of the transition period. Waiting until then will only add to the confusion, and could mean a drop in your brand's name, along with the trust and reputation you've built up in the industry and with customers/clients. If you need to migrate to a new domain name, now's the best time to get it done. 
Recommended Posts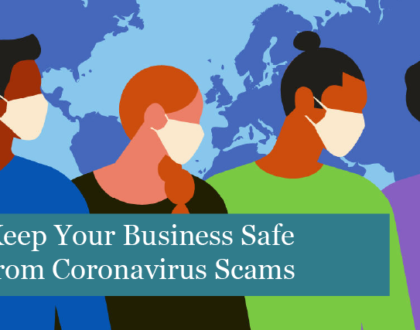 4th June 2020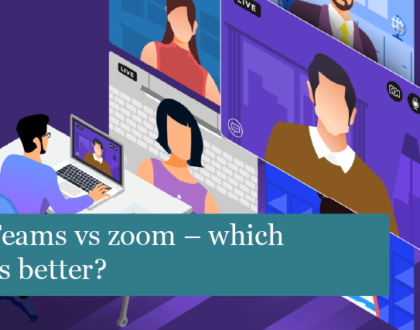 29th May 2020